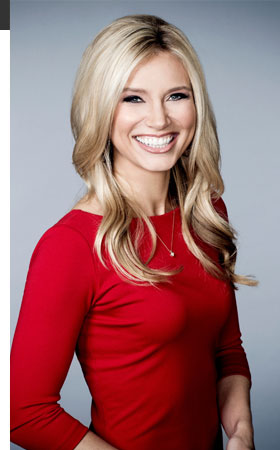 Indra Petersons
Indra Petersons is a weather anchor for CNN contributing to all programming including the morning show "New Day."
Prior to joining CNN, Petersons was a meteorologist and general assignment reporter at KABC-TV in Los Angeles, CA, coming to the station initially as a weather producer. Before this, she was an on-air meteorologist at KEYT-TV in Santa Barbara and an on-air meteorologist and reporter at KVIA-TV in El Paso, Texas.
Petersons is a Certified Broadcast Meteorologist, a distinguished designation by the American Meteorological Society. Meteorologists with this seal have passed a written exam testing their understanding of weather and forecasting. Their on-air work is also reviewed by a team of AMS experts who rate their ability to communicate critical weather information to their audience. She is a professional member of the American Meteorological Society (AMS) as well as the National Weather Association (NWA).
In 2011, Petersons was voted by the public as the best meteorologist on the Los Angeles Hotlist. In her free time, you can find her chasing storms in tornado alley and travelling around the world, having already gone diving with great white sharks in Africa and sandboarding on the dunes of Peru.
Petersons is from Los Angeles and currently resides in New York. She graduated from University of Arizona with a Bachelor of Science in Atmospheric Physics and Minors in math, physics and business.
Follow Indra on Twitter: @IndraPetersons