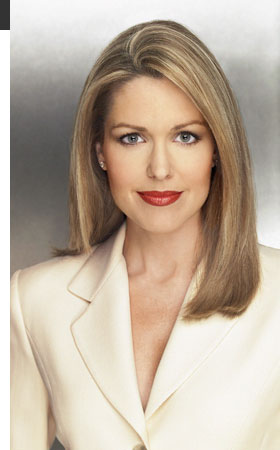 Christi Paul
Christi Paul has a dual role as an anchor/contributor on HLN's Raising America with Kyra Phillips and prior to HLN, was an anchor on In Session.
Most recently, Paul covered President Barack Obama's second Inauguration in Washington, DC, was on the news desk during the first five hours of the Newtown, CT school shootings, and anchored extensive coverage of Hurricane Sandy. She has also anchored coverage of several U.S. presidential elections, the Virginia Tech shooting and trials that that captivated the nation's attention including the Casey Anthony, Warren Jeffs, Drew Peterson and Dr. Conrad Murray trials.
Prior to joining HLN in 2003, Paul was based in Phoenix as an anchor, consumer reporter and weathercaster at KNXV and later worked at CNN affiliate KTVK. In the latter position, she created a segment with the Arizona Humane Society which helped hundreds of abandoned animals find new homes. Prior to her work in Arizona, Paul was an anchor/reporter for KTVB, Boise, ID and was honored by the Idaho Press Club for her series about a 4-year old girl who underwent a five-organ transplant. Paul began her career as an anchor/reporter/ photographer at WDTV, Clarksburg, WV.
Paul is a founding partner of "Find Our Children," a joint-effort with The National Center for Missing and Exploited Children in Washington, DC. Each week HLN and "In Session" feature a missing child to assist in their rescue. To date, 32 of the missing children have been found and returned home.
In 2012 NCMEC honored Christi with its prestigious Hope Award, whose previous honorees include former Secretary of State Colin Powell, Vice President Joe Biden and Oscar-winner Ben Affleck. Paul is the author of Love Isn't Supposed to Hurt, which addresses her journey to overcome verbal and emotional abuse from her first marriage. Additionally, she recorded two songs in Nashville that coincide with the book. "Wake up in It" and "Free." Paul has performed onstage with Grammy winners Richard Marx and David Foster. She has sung the National Anthem for MLB and NBA games for The Atlanta Braves, The Arizona Diamondbacks, the Cleveland Indians and Cleveland Cavaliers, among others.
A wife and mother of three daughters Paul has a passion for helping children and teens. She serves on the National Advisory Council for the One Love Foundation in honor of Yeardley Love, the University of Virginia lacrosse player beaten to death by her boyfriend. She is also an ambassador for Liz Claiborne's Love Is Not Abuse Foundation and involved with Girl Talk Inc, an organization where high school girls mentor middle school girls to help build self-esteem and combat bullying.
A graduate of the University of Toledo, the Department of Communications has named her an "Outstanding Alumna."