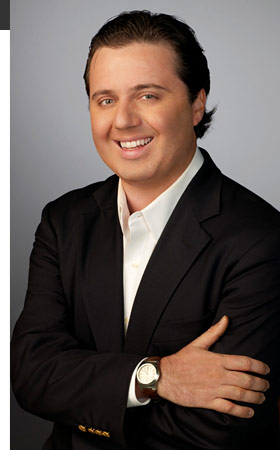 Patrick Oppmann
Patrick Oppmann is CNN's Havana-based correspondent, responsible for covering Cuba and the surrounding region for all of the network's platforms. In addition to his reporting, Oppmann regularly shoots and edits his stories. Oppmann has traveled widely throughout Latin America and is fluent in Spanish. During an earlier assignment in Cuba, he covered a variety of stories, including the new economic challenges the country faces.
Oppmann spent 43 days reporting from the remote site where desperate efforts were underway to rescue 33 trapped Chilean miners in 2010. During that assignment, Oppmann regularly broke news about the rescue operation's progress and was among the first reporters to speak with several of the miners after they were successfully pulled from the mine.
Oppmann also contributed to CNN's Peabody Award winning coverage of the 2010 Gulf Oil Spill, and spent weeks traveling from Louisiana to Florida to report on oil's impact on people living in the region.
Oppmann joined CNN in 2000 as an Assignment Editor and then Field Producer with the network's Miami Bureau. While in Miami, he covered a wide range of stories including the loss of the Columbia Space Shuttle, the record 2005 Hurricane season and the investigation into the Sept. 11 attacks.
In 2008, Oppmann was the site manager and producer for CNN's exclusive interview with three United States military contractors rescued from Colombian guerrillas.
Oppmann's reporting has also been featured in The Christian Science Monitor, The St. Petersburg Times, The Buenos Aires Herald, TIME Magazine and on National Public Radio. He is a graduate of Duke University, where he majored in Spanish and Latin American studies.
Follow Patrick on Twitter @CNN_Oppmann.