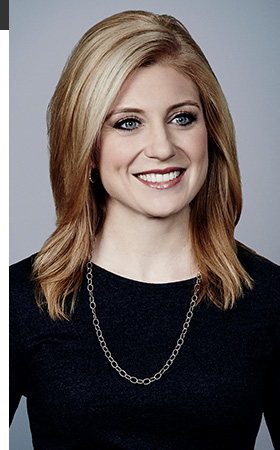 Erin McPike
Erin McPike started at CNN as a general assignment correspondent in 2013 and is based in CNN's Washington bureau. She reports on a wide range of general news assignments from breaking news to national stories for programs across the network.
McPike joined CNN from RealClearPolitics.com, where she covered the 2012 presidential campaigns, breaking news and politics as a national political reporter. While with RealClearPolitics.com, McPike covered the Republican presidential primary extensively and broke multiple stories about Mitt Romney's candidacy. In addition, she was the first to report that Rick Perry was considering a bid late in the campaign cycle. During the general election, McPike also reported on the Obama presidential campaign and his administration.
In the 2010 campaign cycle, she reported on the Capitol Hill political landscape and congressional campaigns as a political reporter for National Journal. As a campaign reporter for NBC News, McPike covered Mitt Romney's first primary presidential campaign in 2008.
Prior to her role with NBC, she worked for National Journal's website, writing about national polls and campaign ads. She also contributed to Campaigns & Elections magazine during the 2004 presidential election.
McPike graduated magna cum laude from American University, where she earned two bachelor of arts degrees in political science and journalism.
Follow Erin on Twitter @ErinMcPike