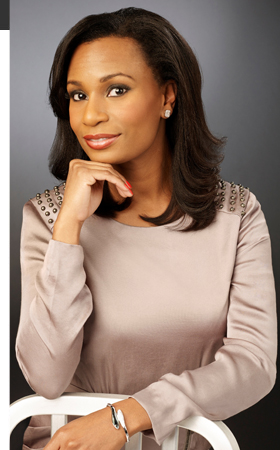 Rene Marsh
Rene Marsh is CNN's aviation and government regulation correspondent, based in the network's Washington bureau. In this position, Marsh reports on all issues related to aviation and transportation - from safety and security to passenger issues. In addition, Marsh covers government regulation. In this role she will examine how the federal government and its policies impacts American lives.
Marsh joined the network in 2012 as a CNN Newsource correspondent, reporting for approximately 800 CNN partner stations. While with Newsource, Marsh reported on the ill-fated Asiana flight 214, the U.S Supreme Court Affordable Care Act and same sex marriage decisions. In addition, she covered several breaking news stories, including the deadly 2013 Oklahoma tornadoes, Superstorm Sandy, the tragedies at Sandy Hook and in Aurora, Colorado. During the presidential election, Marsh provided political coverage during the Republican presidential primaries, the Republican National Convention, the presidential debates, and the second inauguration of President Barack Obama from Washington.
Prior to CNN, Marsh was a general assignment correspondent for WSVN in Miami, Florida, covering breaking news, local politics, education and sports. She also worked as an investigative reporter and weekend anchor at CBS 6 in Albany, New York. While with CBS 6, Marsh earned recognition for her investigation into an underground society arranging and carrying out sexual acts in public bathrooms, in the Albany region. Her report alerted local police departments. Marsh started her career as a reporter and anchor at KTAL in Shreveport, Louisiana.
Marsh graduated with honors from Binghamton University and earned a master's degree in broadcast journalism from Syracuse University's S.I. Newhouse School of Public Communications.
Follow Rene on Twitter @Rene_MarshCNN


More: