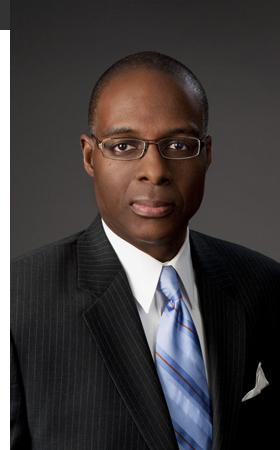 Dan Lothian
Dan Lothian is a White House correspondent for CNN, reporting on the activities of President Obama and the administration. He was named to this position in December 2008. Before joining the team in CNN's Washington bureau, Lothian served as CNN's Boston bureau chief and correspondent. In addition to reporting, Lothian was responsible for coordinating all news and coverage from the greater-Boston area.
Since joining CNN in June 2003, Lothian has covered key stories for the network, most recently the 2008 presidential race. As a member of the Peabody Award-winning Best Political Team on Television, Lothian traveled the campaign trail throughout the year, reporting from primary states. He spent several months leading up to the 2008 election in Virginia, one of the battleground states where the network devoted a full-time correspondent. During his time in the swing state, Lothian became entrenched in the issues important to Virginia voters and reported their opinions and concerns to a national audience.
Lothian's career has also taken him across the map to report on natural disasters and tell the stories of the victims of hurricanes Dennis, Gustav, Katrina and Rita. His reports contributed to the network's award-winning coverage of Hurricane Katrina.
Lothian has also covered the funeral of Rosa Parks, the 2004 presidential campaigns and the 50th anniversary of the U.S. Supreme Court's historic decision in Brown vs. Board of Education case from Topeka, Kan. In July 2003, he traveled to the Middle East to report on the ongoing tensions and the proposed peace agreements between the Israelis and the Palestinians.
Lothian joined CNN from NBC News where he had worked for seven years as a Los Angeles-based correspondent. Before that, he reported for WCVB-TV in Boston. Previously, he reported for Seattle's KING-TV, West Palm Beach, Fla.'s WPTV-TV and Chattanooga, Tenn.'s WDEF-TV. Lothian started learning the ropes of broadcast journalism at the age of 16 as a radio announcer for WKES Radio in St. Petersburg, Fla.
His accolades include a National Headliner award, a National Association of Black Journalists award, two national Emmy nominations, and an Associated Press award.
Lothian earned a bachelor's degree from Tennessee Temple University and a master's degree from American University in Washington, D.C.
Follow Dan on Twitter @DanLothianCNN