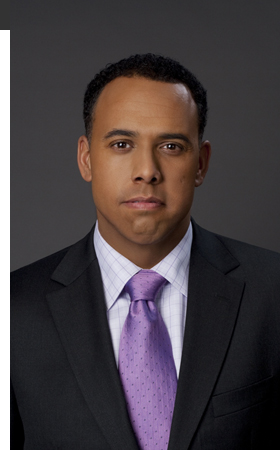 Chris Lawrence
Chris Lawrence is a Pentagon correspondent for CNN. Lawrence draws on his experience as a veteran of the Navy Reserve to provide perspective as he reports on the nation's defense. Previously, he worked as a correspondent for CNN based out of the network's Los Angeles and Chicago bureaus.
Lawrence has been on the front-lines for a wide range of stories since joining the network in March 2004. In 2011, his extensive coverage on the death of Osama bin Laden, including his step-by-step report detailing the U.S. raid at bin Laden's compound, culminated in a one-hour prime time special hosted by Lawrence. In his role, he has also traveled to Pakistan to cover stories in Islamabad and around the country, to Israel to report on the Israel-Hezbollah conflict, spent time embedded with U.S. troops in Iraq as they fought the insurgency in the Sunni Triangle and has reported throughout Afghanistan. Domestically, Lawrence has traveled to California to report on the wildfires and to the Gulf Coast for coverage of the BP oil disaster. Lawrence was also part of the only CNN crew in New Orleans immediately following Hurricane Katrina, where his reporting in the aftermath contributed to the network's George Foster Peabody Award-winning coverage.
Before joining CNN, Lawrence was a correspondent for CBS Newspath, covering a variety of issues and events, including the Catholic Bishops Conference in Rome and the Iraq War from Kuwait and Baghdad. Prior to joining CBS, Lawrence served as a consumer/investigative reporter and weekend morning anchor for WXYZ-TV in Detroit. Previously, Lawrence was a weekend anchor and general assignment reporter for WTVH-TV in Syracuse, N.Y., and a general assignment reporter for WDBB-TV in Tuscaloosa, Ala.
Lawrence has won several awards and honors for his work, including an Emmy nomination for Best Spot News, an Associated Press Award and the Syracuse Press Club Award for Best News Feature.
Lawrence attended the University of Maryland at College Park.