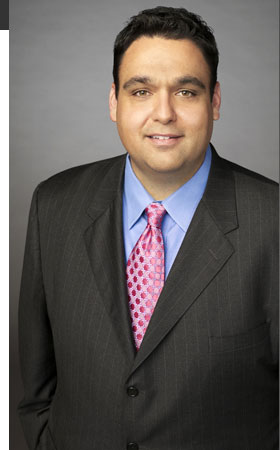 Ed Lavandera
Ed Lavandera is a correspondent for CNN based in the Dallas bureau. Since joining CNN in May 2001, Lavendera has covered numerous key stories for the network. Most recently, he extensively covered the aftermath of Hurricane Katrina, filing some of his reports from a makeshift field hospital in a Gulf Coast airport and from the flooded streets of New Orleans.
In 2005, Lavandera reported from the President George W. Bush's ranch in Crawford, Texas, during the anti-war protest led by Cindy Sheehan and covered the "Mississippi Burning" trial of Edgar Ray Killen, a reputed Ku Klux Klansman convicted in the manslaughter deaths of three civil rights workers. In 2004, Lavandera covered three of four hurricanes to hit Florida.
In February 2003, Lavandera reported from eastern Texas, where the Space Shuttle Columbia had disintegrated about 200,000 feet above. Lavandera covered the effort to recover debris from the shuttle as well as the emotional affect the disaster had on those Texas communities. Additionally he has reported on stories across the Southeast, including the Andrea Yates story, the Houston mother accused of drowning her children, and the execution of Timothy McVeigh.
Before joining CNN, Lavandera was a correspondent with WFAA-TV in Dallas. Lavandera reported on the aftermath of the El Salvador earthquake, spending a week chronicling victims' lives. He also covered Pope John Paul II's visit to Cuba. Lavandera covered numerous breaking news stories across the state of Texas, including the 1997 Republic of Texas standoff, flooding in southern Texas and Gulf Coast hurricanes. In 1994, Lavandera covered the gubernatorial race between George W. Bush and Ann Richards and in 1992, he reported from the Republican and Democratic political conventions.
Earlier, Lavandera was a news reporter at KVUE-TV in Austin, Texas. He also worked as a news anchor and reporter at KOSA-TV in Midland/Odessa, Texas.
Lavandera earned a Katie Award from the Dallas Press Club and an Emmy nomination for his work on a Hispanic news magazine program at WFAA-TV.
Lavandera earned a bachelor's degree in journalism from the University of Texas at Austin and is fluent in Spanish.