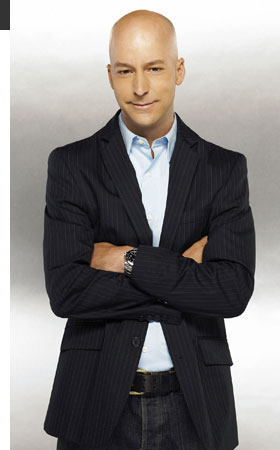 Eric Lanford
Eric Lanford is the host of "News To Me" on HLN. He joined CNN in 2007 and is based in the network's world headquarters in Atlanta.
"News To Me" is the first cable news program comprised entirely of user-generated video. With content ranging from serious to humorous, Lanford updates viewers on current events through the eyes – and lenses – of citizen journalists.
Lanford comes to HLN from TBS, where he hosts the segment "The Lighter Side with Eric Lanford" for Storyline, the network's public affairs magazine program. He was also a producer for TBS Superstation's Feed Your Mind, an award-winning children's show, during which he traveled the world in search of unique, unreported stories. Earlier in his career, Lanford worked with CNN as the news anchor for College Television Network, which aired on college campuses every day and was seen by more than one million students worldwide. In all, Lanford is the recipient of 18 Southeast Emmy awards for his work.
Lanford is a graduate of Georgia State University with a degree in film.