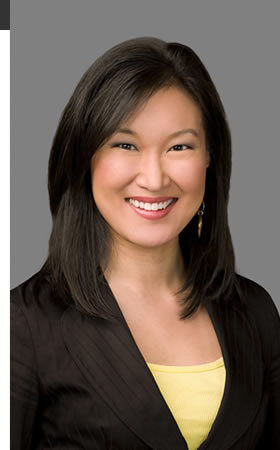 Kyung Lah
Kyung Lah is a correspondent for CNN based in Los Angeles.
Before returning to CNN US in 2012, Lah served at the Tokyo correspondent for CNN. In March 2011, Lah was in Tokyo as the 9.0 earthquake struck Japan. She remained in Japan covering the 15,000 killed in the tsunami and the world's worst nuclear disaster in 25 years at the Fukushima nuclear power plant triple meltdown. She was the first US broadcast journalist to be taken inside the meltdown at the one year anniversary of the disaster. Lah has reported extensively throughout East Asia, reporting stories of conflict and human struggle from China, Korea, Hong Kong, the Philippines, Malaysia, and Pakistan. Lah has interviewed numerous Japanese prime ministers as well as leaders from China and Pakistan.
In May 2008 when a huge earthquake shook China's Sichuan Province, Lah flew to the epicenter . She reported breaking news, the visits of UN Secretary General Ban Ki-moon and China Premier Wen Jiabao, as well as remarkable stories of struggle and survival.
Lah previously served as a national correspondent for CNN Newsource based out of Washington, D.C. Lah reported on live breaking news events from the nation's capital for approximately 800 CNN Newsource partner stations. Some of the stories she covered included the 'Jena 6' racial demonstrations and the Virginia Tech and Amish school shootings.
Lah joined CNN Newsource from KNBC-Los Angeles, where she served as a morning news reporter for Today in L.A. and as a midday anchor. During her time at KNBC, Lah covered such stories as the California wildfires and the Kobe Bryant and Michael Jackson trials. Prior to that, Lah was a reporter in Chicago at the CBS affiliate, WBBM.
Lah also worked as a general assignment and long-form investigative reporter at ABC affiliate KGTV in San Diego, where she won a regional Emmy for specialty reporting. Her first reporting position was at CBS affiliate, WWMT in Kalamazoo, Mich.
Lah graduated with honors from the University of Illinois with a bachelor's degree in journalism.