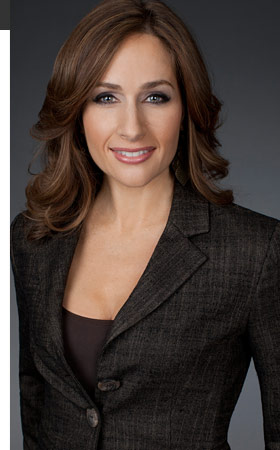 Alison Kosik
Alison Kosik is a business correspondent for CNN. She is based in CNN's bureau in New York. In addition to reporting live daily from the New York Stock Exchange in New York, she provides business and financial reporting for CNN networks and platforms, including CNNMoney.com.
Kosik began working for CNN in 2008. She covered the financial sector during the 2007 recession, the downfall of Lehman Brothers. She reported on the wave of home foreclosures, the flash crash of 2010 and President Obama's 2009 Stimulus plan. She also reported breaking news for CNN and CNN Newsource and covered stories including the mass killing spree at a Connecticut factory in 2010.
Before joining CNN, Kosik worked as an investigative reporter at WCBS-TV in New York for their Specials Unit. Prior to joining WCBS, Kosik worked as a reporter/anchor for the Sinclair Broadcast Group in Washington DC and a reporter for Hearst-Argyle Television in Washington, DC. She was a business correspondent for EnergyNewsLive.com in Washington, DC covering the energy sector, energy policy and the politics of the energy sector from Capitol Hill. Kosik was a reporter and fill-in anchor for WPEC-TV/WFLX-TV in West Palm Beach, Florida and began her career at KZTV-TV and KRIS-TV in Corpus Cristi, Texas as a reporter/anchor.
Kosik earned a Fellow from the Scripps Howard New Media Fellowship from Columbia University in 2001. She also received a 1999 Florida AP Award for Best Spot News and was a 1993 Fellow from the International Radio and Television Society.
Kosik received her Bachelor of Arts degrees in Broadcast Journalism and Political Science from The American University in Washington, DC.