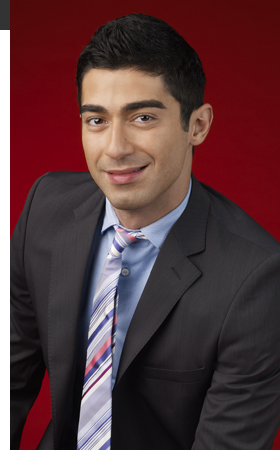 Pedram Javaheri
Pedram Javaheri, or "P.J.", is a meteorologist and weather anchor for CNN International. He is based at CNN's world headquarters in Atlanta.
Prior to joining CNN International in June 2010, Javaheri served as a meteorologist and environmental reporter for four television stations in and around Central California. During his time in the Monterey Bay area, he was nominated for a regional Emmy for outstanding achievement as a weather anchor. Before moving to California, Javaheri worked at KCSG in Utah, where he served as the chief meteorologist and oversaw all weather operations.
Javaheri graduated from the Walter Cronkite School of Journalism at Arizona State University with a degree in Broadcast Journalism with minor in Meteorology. He continued his meteorological education through Mississippi State University and earned a Certificate in Broadcast Meteorology.
A member of both the American Meteorological Society and the National Weather Association, Javaheri was born in Tehran, Iran to Turkish-Iranian parents and moved to the United States at the age of 10. He speaks Farsi, Turkish and English.