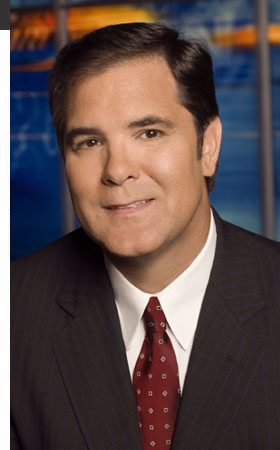 Greg Hunter
Greg Hunter is a consumer affairs and investigative correspondent for CNN, where his reports regularly appear on American Morning. Based in New York City, Hunter began working for the network in September 2005 as a freelance correspondent before joining full-time in July 2006.
Since joining CNN, Hunter has prepared numerous reports about rip-off programs and scams. His report, "Generic Drugs," for Paula Zahn Now won a National Headline Award for business and consumer reports.
Before CNN, Hunter served as a consumer affairs and investigative correspondent for ABC News and Good Morning America for six years. He joined ABC from WTSP-TV in Tampa, Fla., where he wrote, produced and anchored a weekly investigative report. Before that, Hunter worked at WFMY-TV in Greensboro, N.C., first as an anchor and reporter and then as an investigative reporter.
Hunter began his broadcast career in Columbia, Mo., as a news reporter and anchor for KCBJ-TV from 1978 to 1980. After that, he became host and producer of PM Magazine, a daily half-hour entertainment magazine program available to television stations in Arizona, Missouri, North Carolina and Texas.
In addition to a National Headliner Award, Hunter has earned investigative reporting awards from both the Society of Professional Journalists and the Radio-Television News Directors Association (RTNDA) and a consumer reporting award from RTNDA.
Hunter earned a bachelor's degree from the University of Missouri-Columbia.