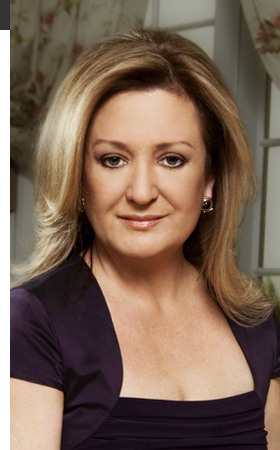 Cynthia Hudson
Cynthia Hudson is senior vice president and general manager of CNN en Español and Hispanic strategy for CNN/U.S. Hudson oversees all aspects, including newsgathering, editorial content, programming, production, operations and personnel, of the CNN en Español 24/7 television network, CNN en Español RADIO and CNNMéxico.com.
In addition to an extensive bilingual staff at CNN headquarters in Atlanta, CNN en Español's operations include a newsgathering and production hub in Mexico City and a fully staffed bureau in Buenos Aires, Spanish-speaking personnel based at the CNN bureaus in Washington, New York, Los Angeles, Miami and Jerusalem, and a worldwide network of nearly 50 Spanish-speaking contributing journalists.
Before joining CNN en Español, Hudson served as chief creative officer and executive vice president for SBS and managing director of Mega TV. There she was responsible for SBS' expansion, directly overseeing flagship TV station Mega TV, as well as the companies' internet site lamusica.com and other new media development. In addition, Hudson supervised the strategic expansion of SBS content across multiple media platforms and development of branded entertainment synergies among all SBS properties. Mega TV saw tremendous growth under her watch and garnered the network 27 EMMY awards in just four years since its launch.
From 1997 to 2005, Hudson served as senior vice president and editorial director of Cosmopolitan Television (a Hearst Entertainment and Syndication Group division), heading up the creation and development of the Cosmopolitan TV Networks, including Canal Cosmopolitan Iberia and Canal Cosmopolitan Latin America as well as the foundation for Cosmo TV Canada. There she led the research, development and creation of Cosmo TV, overseeing design of original programs, on-air packaging, promotions and program acquisitions, as well as the creation and production of original formats and the overall business strategy for the networks.
Prior to Cosmopolitan TV, Hudson was senior vice president of programming and creative services for United International Holding's joint venture channel service, United Family Communications (UFC), now MGM Networks Latin America. While at UFC she created Casa Club TV, the first pan-regional Home channel for Latin America (today MGM).
Hudson was the vice president of programming and production for the Telemundo Network from 1992-94. During her tenure the network's programming line-up was redesigned, achieving its highest ratings to date and developing its first in-house telenovela production unit with successes such as "Tres Destinos," a prime-time scripted drama series that debuted in 1994.
From 1984 to 1992, Hudson held various production and executive positions with the Univision Network, including Executive Producer of the first daytime U.S. Hispanic magazine show, "TV Mujer" ("TV Woman"), which garnered Univision its first Emmy Award for ongoing series production. Hudson started her professional career in news for Univision affiliate WLTV 23, where she held various positions from reporting to production and management.
Born in Los Angeles, she holds a Masters in Communications from the University of Miami, and is fluent in English and Spanish.