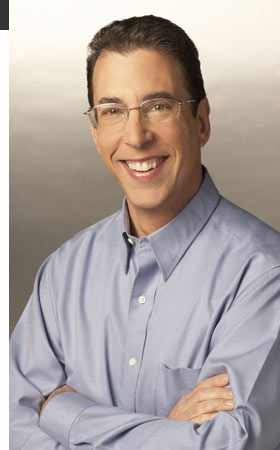 Clark Howard
HLN personality, nationally syndicated radio show host, and money coach Clark Howard joined the network's new nightly news program Evening Express (5-7 p.m. ET) upon its launch on June 4, 2012. On this program, Howard provides actionable consumer information and tips, and offers personal financial perspectives to the day's news. Howard is based in CNN's world headquarters in Atlanta
Previously, Clark hosted his popular self-titled HLN program on Saturdays and Sundays. As he does with his popular radio program, Howard empowers viewers to make smart financial decisions in all aspects of life with the promise to help them "save more, spend less and avoid getting ripped off!"
A successful entrepreneur, newspaper columnist and best-selling author, Howard's radio program The Clark Howard Show is heard nationally on more than 225 radio stations. Howard found his way onto the radio after he was asked to be a guest on a radio show about travel. The response was so positive that he was given his own program, The Clark Howard Show originating from WSB-AM, Atlanta, and syndicated by Dial Global.
Howard's career has included stints in both government and private sectors. He was employed by the U.S. Air Force during the Vietnam War. He launched a travel agency in 1981 that grew into a chain with locations across metro Atlanta. In 1987, he sold the company and retired at 31 years of age.
His most recent book, 2007's Clark Smart Real Estate, addresses relevant issues in today's mortgage crisis. He has published eight books in total, with Get Clark Smart in 2002 and Clark's Big Book of Bargains in 2003 both charting on the New York Times Bestsellers List. He is also a reporter on ABC affiliate WSB-TV in Atlanta.
An Atlanta native, Howard has started several civic programs, including Atlanta Volunteer Action, Volunteer Action Inc., the Big Buddy Program and Career Action. In 1993, he opened the Consumer Action Center to provide off-air advice on consumer issues. With the help of his listeners, he has sponsored the construction of 30 Habitat for Humanity homes.
Howard is also a captain in the Georgia State Defense Force, joining in 2001 after the terrorist attacks on the World Trade Center in New York and the Pentagon in Washington, D.C.