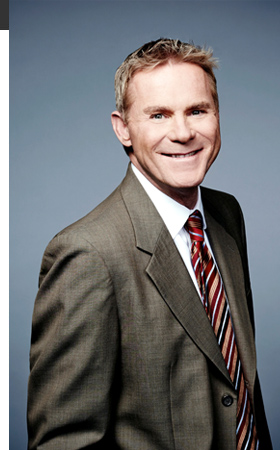 Michael Holmes
Michael Holmes is an award-winning anchor and correspondent for CNN International, based at the network's headquarters in Atlanta.
Holmes, who has been in journalism for more than three decades, co-anchors 'CNN Today' with Amara Walker from 5-7:30p ET/10p-12a GMT/6-8:30a HKT.
Holmes, who joined CNNI in 1996 as the first Australian anchor for the network, has reported extensively from all corners of the globe including Asia, Europe, the Middle East, India, Nepal, Africa, Pakistan and Afghanistan.
This year he has reported from Iraq and Ukraine, where he anchored live from Kiev on the riots and Crimean referendum.
He has spent much of his career covering the world's hotspots including Libya, where he spent several weeks with Libyan rebels as they advanced from the western mountains, and covering the at-times fierce fighting in several towns and cities.
Holmes has also covered the war in Iraq from the very beginning, making nearly a dozen tours there - some for weeks at a time. He has reported on all aspects of the war including the insurgency and occupation to the trial and execution of Saddam Hussein. In January 2004 he survived an ambush on a two-vehicle CNN convoy which left two CNN staff members dead and one wounded.
In 2007, CNN's award-winning documentary 'On Assignment: Month of Mayhem' revealed a behind-the-scenes look at Holmes reporting in Iraq during what would later become one of the bloodiest months since the war started in 2003.
He has also reported from Afghanistan on several occasions, spending weeks with U.S. and Afghan troops on the battlefield.
In April 2002 he was one of the few journalists reporting from Ramallah during the Israeli incursion, and despite Israeli gunfire, secured an exclusive interview with Palestinian leader Yasser Arafat inside his besieged headquarters during a highly dangerous period in the West Bank. That was just one of the many exclusives Holmes had from the region, seeing violence on both sides of that conflict.
As an anchor, he has interviewed prime ministers and presidents of several nations, anchored countless live events and breaking news stories from around the world and served as host and moderator at several CNN special events including Future Summit and Principal Voices.
Before joining CNNI, Holmes worked for Australia's Nine Network, and was one of the few Australian journalists to cover first hand the 1994 Rwandan genocide.
He was based in London for four years as the network's European correspondent for current affairs, covering such events as the fall of the Berlin Wall, the first Palestinian intifada, Northern Ireland and the start of the first Gulf War. His reports in Bucharest during the miners' uprising in 1990 earned him an Australian Television Society Award for Coverage of a Current Affairs Story.
After working in newspapers for nearly five years, he began his television career in 1982 with the Nine Network in Perth. He also has worked for several British media outlets, including WTN, The Observer newspaper and TV-AM.
He began his career at the age of 17, as a cub reporter with the Daily News, an afternoon newspaper in Perth.
Follow Michael on Twitter @holmescnn