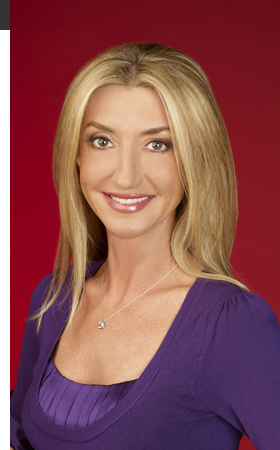 Jenny Harrison
Jenny Harrison is a weather anchor for CNN International's three-hour rolling news program CNN Today as well as Business International. As the weather anchor on these fast-moving morning shows, Harrison brings regular updates throughout each hour and she incorporates special feature weather items on a regular basis. She is based in CNN's global headquarters in Atlanta.
Harrison joined CNN in September 1999 after four years anchoring weather for Britain's ITV network, Carlton Central, HTV West, HTV Wales, Meridian and Anglia Television. Harrison also anchored on the UK Weather Network upon its launch in 1996 while presenting a number of lifestyle programs and specials features for HTV Wales.
Harrison has also worked closely with several regional historical societies as presenter of informational materials about the regions.
Before her career in television, Harrison worked for several of Britain's largest blue-chip retail companies in marketing and product development, latterly as Group Product Manager for Boots plc.
Born in Stratford-on-Avon, England, Harrison has always been involved in music, performing and the stage, working with the Royal Shakespeare Company on "The Dillon" and has toured various countries performing lead Clarinet with two orchestras. Several galleries in England have displayed glasswork and artworks designed and created by Harrison.