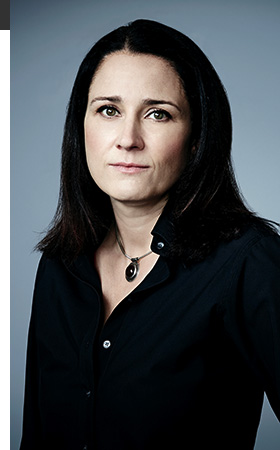 Paula Hancocks
Paula Hancocks is an award-winning international correspondent for CNN International. Based in Seoul, South Korea, she is responsible for the network's coverage of the Korean peninsula and the surrounding region.
Hancocks has covered some of the biggest stories in Asia in recent years, including the death of the former North Korean leader Kim Jong Il, the first public speech by the new North Korean leader Kim Jong Un and the deadly floods and elections in South Korea. She has also reported extensively from Myanmar on the victory of Nobel Peace Prize winner, Aung San Suu Kyi, in the historic parliamentary elections and the dramatic opening up of the once isolated country.
In March 2011, Hancocks was the first international reporter to arrive at the devastated tsunami zone in Japan near the epicenter of the earthquake to cover the aftermath of the natural disaster and the ensuing nuclear catastrophe. She has reported on the increased tensions in the wake of North Korea shelling Yeongpyeong Island, the South Korean navy rescue of a ship hijacked by Somali pirates in the Arabian Sea, and the country's worst outbreak of foot and mouth disease. Other assignments in Asia have taken her to remote parts of Western Indonesia to cover the aftermath of a tsunami, to Afghanistan to cover the country's ongoing troubles, to Pakistan for the 2005 earthquake and to Sri Lanka to cover the devastating impact of the 2004 Asia tsunami, for which the team won a DuPont-Columbia Award.
Prior to taking up her position in Seoul, Hancocks was based in Jerusalem and reported on the 2008 Gaza war, border clashes between Israel and Lebanon, smuggling tunnels and rocket factories in Gaza and the deadly confrontation aboard an aid ship bound for Gaza. On a daily basis, she covered the political intricacies of a never-ending peace effort and the anger and frustrations on both sides of the conflict. Traveling in and out of the region for many years, she also covered the Israeli-Hezbollah conflict in 2006, for which the team won the Ed Murrow award.
Previously, she served as an international correspondent at CNN's London bureau, reporting on a wide range of stories including the London bombings, the aftermath of the Iraq war and bombings in Istanbul.
Hancocks joined CNN in 1997 as a production assistant. Prior to joining CNN she studied for a postgraduate degree in broadcast journalism at the University of Wales, Cardiff. She also graduated with a Bachelor or Arts in French and Italian from the University of Durham. Hancocks grew up in Monmouth, South Wales.
Follow Paula on Twitter @PHancocksCNN