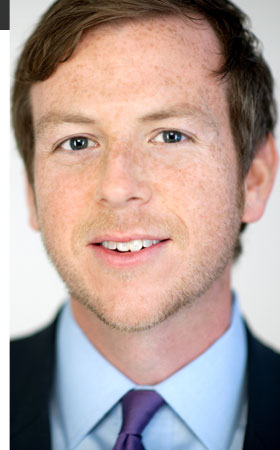 Peter Hamby
Peter Hamby is a national political reporter for CNN Digital, based in the network's Washington, D.C. bureau. Hamby focuses his attention beyond the Beltway to tackle the politics, policies and campaigns that affect the nation at state and local levels. His work, including in-depth articles, analysis for CNN.com and a political video franchise, is integrated across all CNN Digital platforms and CNN television.
A seasoned cross-platform journalist, Hamby contributed to CNN's Emmy Award-winning election coverage throughout America's Choice 2012, traveling to many of the battleground states as CNN's reporter-at-large with a focus on the Republican primary contest and Mitt Romney's campaign. In that role, he broke a number of major political stories, including the news that Gov. Rick Perry would drop out of the race as well as Florida's decision to move their 2012 primary date and up-end the Republican nominating calendar. After the 2012 campaign, POLITICO named Hamby one of "10 Breakout Political Reporters of 2012."
Previously, he covered some of the most high profile political stories of the Obama era, including the 2008 presidential race, the arrival of tea party movement and the Republican resurgence of 2010. During CNN's Peabody Award-winning coverage of the 2008 presidential race, Hamby was a traveling producer and reporter on the campaigns of Mitt Romney, Hillary Clinton, John McCain and Sarah Palin. In 2007, Hamby launched CNN's South Carolina "mini-bureau" to provide on-the-ground coverage of the state's pivotal Republican and Democratic presidential primaries.
Hamby joined CNN in 2005 as part of the team that launched The Situation Room with Wolf Blitzer. He spent two years as a producer and researcher for the show, contributing to the network's award-winning coverage of stories including Hurricane Katrina, the Israel-Hezbollah conflict, and the 2006 midterm elections.
Hamby earned a bachelor's degree in English from Georgetown University and a master's degree in journalism from New York University. He also studied at the University of Cape Town in South Africa. Hamby was a Spring 2013 fellow at the Joan Shorenstein Center on the Press, Politics and Public Policy at Harvard University's Kennedy School of Government, where he authored a widely-circulated study on the impact of Twitter on media behavior and campaign press strategy.
Follow Peter on Twitter @PeterHambyCNN.