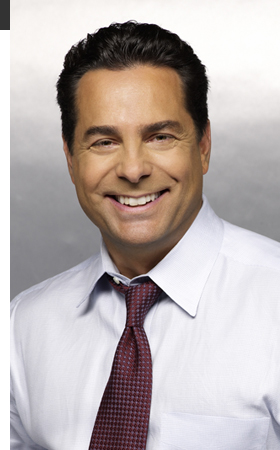 Mike Galanos
HLN News Now host Mike Galanos brings his passion and experience to the stories people are talking about.
As part of the HLN News Now team, Mike covers the human side of the news, using phone calls, social media and interactive programming to tap into the stories that matter most in neighborhoods across America. Mike's voice is a big part of the show, too. He isn't afraid to share his opinion to get the conversation started.
Prior to HLN News Now, Mike hosted Prime News, where his passion for families led him to report on the dangers of technology in the hands of children. Prime News was one of the first shows to shed light on the practice of 'sexting'. Mike used this forum to help people understand the potentially long-lasting legal, moral and emotional impact "sexting" can have on teenagers.
Mike joined HLN in the spring of 2002 and played a key role in the network's coverage of the first anniversary of the September 11th attacks. Since then, Mike has been instrumental in every major HLN news story. He helped launch Prime News Tonight in 2004, and took on the most controversial topics with an innovative segment called "Get to the Point."
Mike began his broadcasting career in local media. After graduating Summa Cum Laude from San Francisco State University , Mike covered news and sports at his hometown radio station KJOY in Stockton, California. In 1991, Galanos began his on-air television career at KTVN in Reno, Nevada as a weekend sportscaster. Mike continued to grow his career as a sportscaster at CNN and CNNSI, then made the move to news when he joined HLN.
When Mike's not on the air, he's spending time with his wife and two sons.