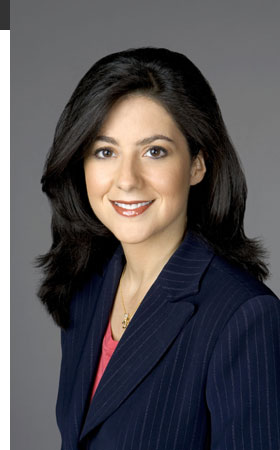 Ines Ferre
Ines Ferré is a correspondent for CNN en Español based in New York. She joined the network in September 2004.
Before joining CNN en Español, Ferré covered important local events as a reporter for Telemundo, channel 47, in New Jersey.
Previously, Ferré worked as an anchor and a news reporter for the Hispanic Broadcasting Corp. In her radio career, Ferré was an interpreter of political discussion and interviewed many guest experts of various backgrounds, political leaders and celebrities from the world of entertainment. Ferré was also a producer, interviewer and anchor of broadcast television programs: Primera Plana, Tecnología al Día Mi Gente, Entre Juegos y Dialogando.
Born in Buenos Aires, Ferré has a degree in communications from the University of Pennsylvania. She is fluent in both Spanish and English.