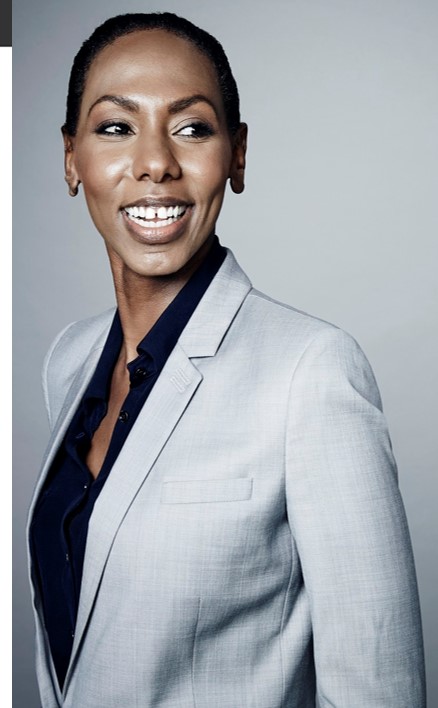 Nima Elbagir
Nima Elbagir is an International Correspondent for CNN based in Nairobi.
Award-winning Elbagir joined CNN in February 2011 after a period from August 2010 freelancing, based in its Africa bureau in Johannesburg.
Since joining the network, Elbagir has led CNN's coverage from Somalia at the height of the Horn of Africa famine; she was granted an exclusive phone interview whilst in Tripoli with Safia Gadhafi, the former Libyan leader's wife; following the revolution in Egypt, Elbagir interviewed the Justice Minister Mohamed Abdelaziz al-Juindy, who called for former Egyptian President Hosni Mubarak to face the death penalty; she reported from South Sudan as the new African country celebrated independence, and she has been at the forefront of CNN's coverage of the growing violence led by Islamic militancy in Nigeria.
Prior to this, during her time freelancing for CNN, the stories she covered during this time included the escalating violence against women in the Congo; Nigeria's 50th anniversary of independence; the South Sudanese Referendum; and CNN's coverage of the Hajj.
Before joining CNN, Sudanese-born Elbagir worked in various capacities for the UK's Channel 4 for a number of years from 2005: she freelanced from Kabul for Channel 4 News; reported for the 'Unreported World' documentary strand; and both reported and presented for Channel 4 News and More4 News.
During this period, Elbagir's exclusives included getting the first interview with the Aegis security company whistleblower on the Iraq 'Trophy Videos' (2005); interviewing Jacob Zuma in the run-up to his rape trial (2006); being the only Western journalist reporting from Mogadishu during the US bombing of Somalia (2007); and broadcasting the first televised evidence of Iranian weaponry smuggled to the Taliban (2009).
Elbagir began her journalism career as a stringer with Reuters in 2002 reporting from Sudan, and one of the first to provide footage from inside Darfur; while also filing material for the Economist, the FT and Radio France International. She stayed on with Reuters as a London-based Graduate Trainee through to 2005.
Elbagir has won two Foreign Press Association Awards - TV News Story of the Year and Journalist of the Year for a Channel 4 News piece on Somalia, both 2008; and has been nominated for numerous other Awards including the Amnesty Awards and the One World Broadcast Awards.
Fluent in English and Arabic, she holds a BSc. Hons in Philosophy from the London School of Economics.
Follow Nima on Twitter: