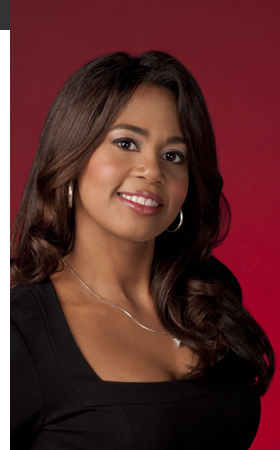 Jennifer Delgado
Jennifer Delgado is a meteorologist and weather anchor for CNN International. She is based in CNN's world headquarters in Atlanta.
Prior to joining CNN in October of 2008, Delgado worked at WTVR in Richmond, Virginia, where she served as the meteorologist for their morning and noon programs for more than two years. While there she was able to gain experience with several systems including Baron Doppler radar, Baron FastTrac, Skytracker and WSI TRuview.
Delgado has also served as a morning weather anchor at KRCG in Jefferson City, Missouri. She began her career at KPLR in St. Louis, Missouri, where she was an associate producer and fill-in weather anchor.
Delgado earned a Bachelor of Arts degree in Broadcast Journalism form Webster University in St. Louis and received a Certificate of Broadcast Meteorology from Mississippi State University. She is a member of the American Meteorological Society (AMS), the National Weather Association (NWA), the National Association of Hispanic Journalists (NAHJ), and the National Association of Black Journalists (NABJ).