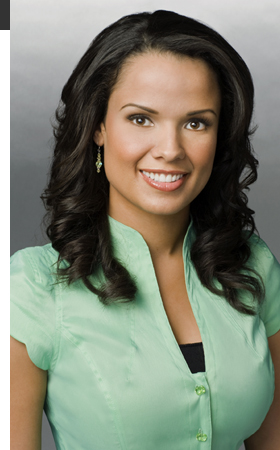 Natasha Curry
Natasha Curry is anchor/ host of HLN's Weekend Express with Natasha Curry and regularly fills in on Morning Express with Robin Meade.
The Northwest native is based at CNN's world headquarters in Atlanta. Curry joined the network in 2008 but her news career has taken her all over the United States.
She anchored and produced local newscasts for KYMA-TV in Yuma, Arizona. One of her most memorable assignments included a helicopter journey to the bottom of the Grand Canyon with the U.S. Marines to deliver toys to children of the Havasupai tribe. Curry also served as the station's health reporter, reported on deadly immigrant border crossings and was as a torchbearer for the 2002 Winter Olympic Games.
After moving to Columbia, South Carolina, Curry anchored newscasts for WLTX-TV, produced the popular Midlands segment Restaurant Report Card and covered the passing of Senator Strom Thurmond. She also reported on a number of controversial issues, including protests over the Confederate flag being flown on State House grounds.
At KDFW-TV In Dallas, Texas, Curry anchored and reported for the morning and noon newscasts. She covered the aftermath of Hurricane Katrina and was the first to break the story of a deadly bus fire of evacuees escaping Hurricane Rita.
Curry reported and anchored for local news affiliates KIRO-TV and KOMO-TV in Seattle, Washington and was featured in a weekly segment on KOMO 1000 News Radio. She also hosted the magazine talk show Northwest Afternoon, interviewing celebrities like Brad Pitt, William Shatner, Snoop Dog, Tim Gunn, Monique and Eva Longoria. She hosted numerous segments on fashion, fitness and nutrition and cooked with some of the nation's top chefs.
Curry's most notable coverage for HLN includes the ten year anniversary of 9/11, live coverage of Hurricane Irene and working as an international correspondent for the 2009 Cannes Film Festival. While in Cannes, France, Curry reported for all Turner networks, interviewing Oscar winning directors Francis Ford Coppola, Ang Lee and Jane Campion.
Curry earned her Bachelor of Arts degree in Biology with an Emphasis in Chemistry from Pacific Lutheran University in Tacoma, Washington. Her senior studies included an intense focus on Exercise Science and Sports Nutrition. She has also studied at the Sichuan Union University in China and the Walter Cronkite School of Journalism at Arizona State University.
Over the years, Curry has enjoyed volunteering for organizations like World Vision and Big Brothers Big Sisters, serving in homeless and battered women's shelters, humanitarian work in South Africa, and inspiring and mentoring young students in high risk schools.