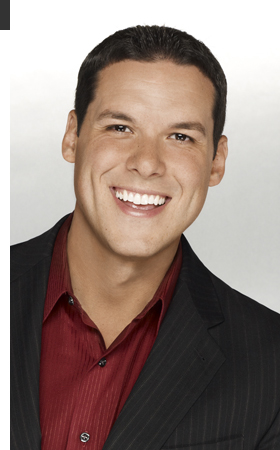 Joe Carter
Joe Carter is a news reporter and sports anchor for HLN and CNN. Based in CNN's world headquarters in Atlanta, Carter joined the network in December 2009.
Since joining the CNN Worldwide team, Carter has covered major sporting events that include Super Bowl XLIV in Miami, the Daytona 500, the BCS National Championship and the Kentucky Derby.
Before joining HLN and CNN, Carter worked at WTVJ-TV in Miami, FL. Additionally, Carter was the sports director at WHNS-TV in Greenville, SC. He also worked as a weekend sports anchor at WHBF-TV in Rock Island, IL.
Carter earned his B.A. in Journalism and Technical Communication at Colorado State University in 2002. While at CSU, Carter worked at the campus television station, performing multiple roles as a sports director, producer, anchor, reporter, editor, and photographer.
During college, Carter received the College Media Advisor's award for Best Sportscast and Best College Production, the Heartland Region Emmy Award for Outstanding Student Achievement, a Broadcast Education Association's award for Best Collegiate News Broadcast, the CBI's award for Best Sportscast, and a SPJ Regional Mark of Excellence award for sports reporting and photography. Carter was recognized by the Associated Press with a first-place award for sports feature and sports reporting.


More: