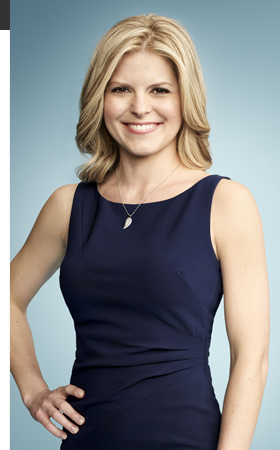 Kate Bolduan
Kate Bolduan is a CNN anchor and co-host of CNN's morning show "New Day" with Chris Cuomo and Michaela Pereira. Previously, Bolduan co-anchored The Situation Room with Wolf Blitzer and contributed to America's Choice 2012. She also served as one of CNN's congressional correspondents, covering the activities of the U.S. House and Senate. As a member of the Capitol Hill unit, Bolduan reported on the legislative cycle and congressional events, including the negotiations to increase the federal debt limit and the super committee deliberations.
Previously, in her role as a general assignment correspondent, Bolduan covered a wide-range of stories including the 2009 Christmas Day bombing attempt, gun rights in McDonald v. City of Chicago, and religious freedom in Salazar v. Buono. She also provided coverage of the rollout of the government's stimulus plan in 2009.
Bolduan joined CNN in 2007 as a national correspondent for CNN Newsource, providing breaking news coverage and feature reports for more than 800 CNN Newsource affiliates. During her time with Newsource, Bolduan covered the 2008 presidential election and traveled throughout the United States covering other national headlines including the Minneapolis bridge collapse, O.J. Simpson armed robbery case and launches and landings of the retiring NASA space shuttle fleet.
Before joining CNN Newsource, Bolduan was a general assignment reporter for WTVD-TV in Raleigh, N.C. She began her television career as a production assistant for NBC News and MSNBC in Washington D.C.
Bolduan graduated Phi Beta Kappa with a bachelor's degree in journalism from The George Washington University.
She is based in the network's New York City bureau.
Follow Kate on Twitter: @KateBolduan.