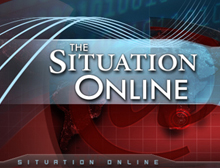 CNN's Jacki Schechner and Abbi Tatton bring viewers the latest and most important news happening on the Internet.
Check back shortly for more information and links on the stories we are covering today.
WATCH
recent stories we've covered:
Thompson talks cancer
Blaring Blair on YouTube
Tancredo's 'Dog'
Watch "The Situation Room" at 4 PM, 5 PM, and 7 PM ET for the latest stories from our Internet reporters.