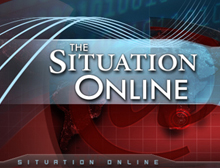 Right-wing web
Is
YouTube
too liberal? That's what the people behind a new conservative video-sharing web site say. The founders of
QubeTV
tell CNN that there are not enough right-leaning voices on YouTube, and they wanted to build their own user-generated web site for conservatives by conservatives. QubeTV is not the first conservative take on a popular Web site. Last November,
Conservapedia
launched as a conservative version of
Wikipedia
.
Watch "The Situation Room" at 4 PM, 5 PM, and 7 PM ET for these stories and more from our Internet reporters.