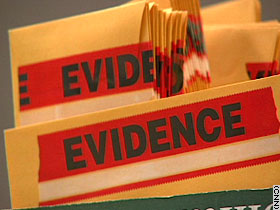 Airs: May 6 at 6 a.m. and 3 p.m. and May 7 at 6 a.m. and 2 p.m. ET.
Reasonable Doubt
Can Crime Labs be Trusted?
A joint investigation by CNN and the Center for Investigative Reporting examines the lack of standards, quality controls and training at many of the nation's forensic laboratories and raises serious doubts about some forensic scientists.