STORY HIGHLIGHTS
Facebook upsets some with "Year in Review" option
The algorithm doesn't distinguish between happy occasions, tragedy
One man found his late daughter at the center of his scrapbook
Facebook apologized and says it will work on improvement
(CNN) -- In December, Facebook routinely lets users revisit the year by highlighting some their most popular posts and photos in an online scrapbook assembled in part from "likes" and comments.
In the case of Eric Meyer, Facebook's algorithm brought back painful memories -- and prompted the company to apologize.
Meyer, a Web consultant, lost his 6-year-old daughter, Rebecca, in June. When Facebook showed him his suggested year in review, his late daughter's photo was at the center.
"Yes, my year looked like that. True enough. My year looked like the now-absent face of my little girl," Meyer wrote in a Christmas Eve post on his blog. "It was still unkind to remind me so forcefully."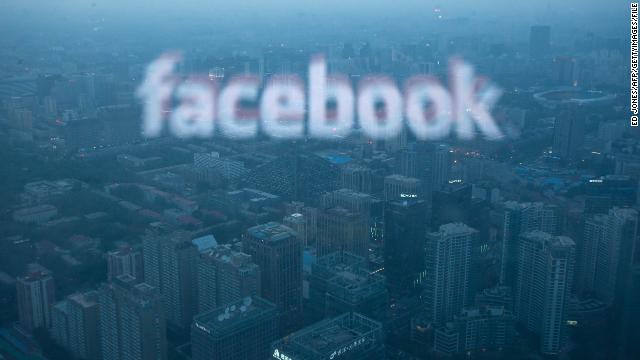 Facebook's "Year in Review" scrapbook is intended to show off users' happy years, but for some it picked up on tragedy, including a man who lost his daughter. The company apologized to him.
Best Buy said sorry after tweeting a joke involving a plot point at the center of a murder case covered on the first season of the popular "Serial" podcast. Whether a Maryland Best Buy location had a public pay phone outside the store was in dispute during the homicide investigation. Best Buy's quip: "We have everything you need. Unless you need a payphone. #Serial"
Bill Cosby had a Twitter fail of his own. The comedian encouraged Twitter to use his photo as part of a #CosbyMeme, thinking fans would share messages like, "Happy Monday!" But with rape allegations resurfacing against Cosby, people instead used the meme to create mocking Twitter messages such as "My Two Favorite Things: Jello Pudding & Rape."
To help celebrate reaching 1 million Twitter followers, the NFL's New England Patriots encouraged fans to retweet a post in exchange for a personalized digital Patriots jersey. This promotional move led to the Patriots accidentally sending out a tweet that contained a racial slur.
In November 2012, Oprah Winfrey wanted to tell the world that Microsoft's new Surface tablet was one of her #FavoriteThings. "Gotta say (I) love that SURFACE! Have bought 12 already for Christmas gifts," gushed the media queen. So what's the fail? She sent the tweet from her iPad.
Twitter can be a great place to take a poll -- but not with this question that Dr. Phil asked in August 2013. The Twitterati bashed the talk-show host with such responses as, "@DrPhil - here's a hint; if you wouldn't want it done to yourself, your child, or your loved ones, IT IS NOT OKAY. Also, you're a moron." Dr. Phil later deleted the tweet and offered an explanation.
Robin Thicke now knows that it's not wise to play on Twitter when you have some serious bad PR hanging over your head. When the singer decided to host an #askThicke Twitter Q&A in July, the whole enterprise unsurprisingly got out of hand. At the time, Thicke was in the middle of a separation from his wife that was rumored to have been caused by his poor behavior -- and was viewed as promoting misogyny with his hit "Blurred Lines." There was no way an #askThicke hashtag was going to go well.
In 2011, the Kenneth Cole clothing line made a mistake that's unfortunately become way too common with companies: using a trending topic to promote a product without realizing what the trend is actually about. During that year's violent street protests in Egypt, the clothier tweeted the unrest was due to people hearing his "new spring collection is now available online." Yeah, no. Cole later removed the tweet and apologized.
Ashton Kutcher made such a massive Twitter fail in 2011 that he turned his entire account over to professionals. At the time, Kutcher weighed in on Penn State's decision to fire football coach Joe Paterno with a tweet that read, "How do you fire Jo Pa? #insult #noclass as a hawkeye fan I find it in poor taste." Kutcher later said he posted the tweet without knowing "the full story," which was that Paterno was fired amid allegations of child sex abuse involving his assistant Jerry Sandusky.
You would think someone who works in public relations would know better, but Twitter fails don't discriminate. Justine Sacco, a former PR exec with media company IAC, lost her job after posting this jaw-dropping tweet in 2013: "Going to Africa. Hope I don't get AIDS. Just kidding. I'm white!"
Twitter also hosts plenty of hoaxes. During the Thanksgiving holiday in 2013, reality TV producer Elan Gale took the world for a ride when he went on a Twitter rant about an obnoxious fellow airline passenger he named "Diane in 7A." Gale did such a masterful job live-tweeting his "feud" that it went viral, with followers declaring themselves on #TeamDiane or #TeamGale. The fail was on all of us when Gale later revealed Diane didn't even exist.
An epic social-media fail went to the Arizona restaurant owners who were made to look completely bonkers on "Gordon Ramsey's Kitchen Nightmares," then looked even more bonkers in a flurry of rants on their Facebook page. Among the posts from Amy's Baking Company were threats of legal action against "Yelpers," "Reddits" and other "fat, disgusting losers" and claims that they were tracking their critics down with the help of the FBI. The social media meltdown brought them more negative press than their appearance on the TV show.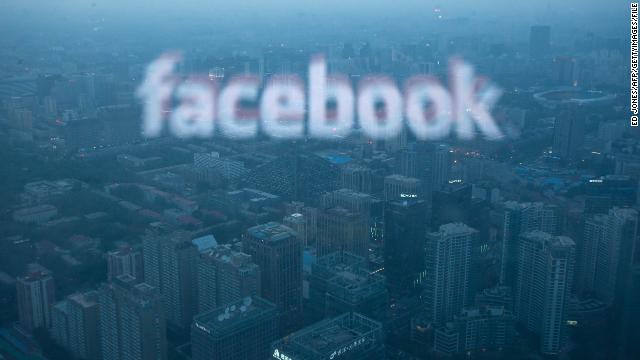 Photos: Social media fails
Meyer didn't blame the algorithms; they're "essentially thoughtless," he observed. But, he suggested, Facebook's human side could have tempered their flaws.
"Where the human aspect fell short, at least with Facebook, was in not providing a way to opt out. The Year in Review ad keeps coming up in my feed, rotating through different fun-and-fabulous backgrounds, as if celebrating a death, and there is no obvious way to stop it," he wrote. "The design is for the ideal user, the happy, upbeat, good-life user. It doesn't take other use cases into account."
Meyer wasn't the only one who was upset by the Year in Review's briskly automatic construction. Other users chimed in on Twitter with their displeasure.
"Won't be sharing my Facebook Year in Review, which 'highlights' a post on a friend's death in May despite words like 'killed' and 'sad day,' " wrote Time magazine's Andrew Katz.
"(M)y preview came up with my little boy & 'it's been a great year, thanks for being a part of it' He died at 15mos in Nov," wrote peitaballerina in response.
Facebook, which has created an "Empathy Team" to help its employees think of users as, well, people, apologized to Meyer.
"(The app) was awesome for a lot of people, but clearly in this case we brought him grief rather than joy," Year in Review product manager Jonathan Gheller told the Washington Post. "We can do better -- I'm very grateful he took the time in his grief to write the blog post."
After his first post gained attention -- and invited a lot of unpleasant commentary -- Meyer, in turn, apologized to the company in a compassionate follow-up.
"I owe the Year in Review team in specific, and Facebook in general, an apology. No, not the other way around," he wrote. "I am very sorry that I dropped the Internet on (Gheller's) head for Christmas. He and his team didn't deserve it."
The solution, he adds, isn't to harp on the coders or designers, who often don't fit the stereotypes commenters ascribed to them. It's to "anticipate how a design decision that really worked in one way completely failed in another, and work to handle both cases," he wrote.
"This is such a common failure that it's almost not a failure any more. It just ... is," he added. "We need to challenge that 'is.' I've fallen victim to it myself. We all have. We all will. It will take time, practice, and a whole lot of stumbling to figure out how to do better, but it is, I submit, vitally important that we do."