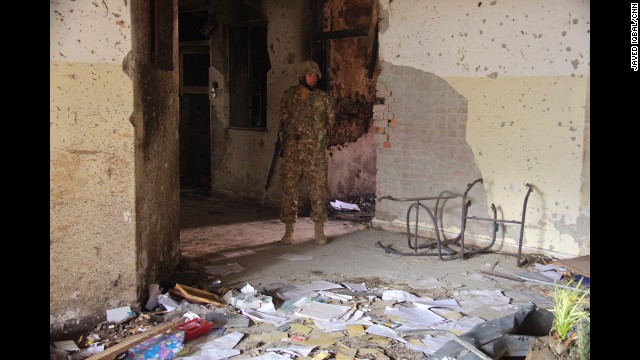 A soldier walks outside the Pakistani school
that was attacked
by members of the Pakistani Taliban on Tuesday, December 16. CNN cameraman Javed Iqbal took these photos in the aftermath of the attack, which killed more than 140 people.
Bullet holes litter the walls of the school.
Most of those killed in the attack were children.
The attack drew sharp condemnation from top Pakistani officials, who vowed that the country wouldn't stop its war against the Taliban.
"Even the children are dying on the frontline in the war against terror," Pakistani Defense Minister Khawaja Asif told CNN. "The smaller the coffin, the heavier it is to carry. ... It's a very, very tragic day."
On a typical day, the school is home to about 1,100 students and staff, most of them sons and daughters of army personnel from around Peshawar.
More than 100 people were injured, many with gunshot wounds, according to Khyber Pakhtunkhwa province Information Minister Mushtaq Ghani.
Peshawar school aftermath
Peshawar school aftermath
Peshawar school aftermath
Peshawar school aftermath
Peshawar school aftermath
Peshawar school aftermath
Peshawar school aftermath
Peshawar school aftermath
STORY HIGHLIGHTS
Champion boxer Amir Khan has landed in Pakistan
Briton will be in country from December 24-29
Khan in Pakistan to show support for victims of school massacre
Donated $45,000 boxing shorts to school in Peshawar
Follow us at @WorldSportCNN and like us on Facebook
(CNN) -- He's one of the world's most famous boxers but this could be Amir Khan's toughest fight yet.
Khan landed in Pakistan on Wednesday and promised to help rebuild the school in Peshawar where 132 children were killed by the Taliban in the country's deadliest-ever terror attack.
The British boxer, who has Pakistani roots, announced his intention set up boxing academies for youngsters in the country, while the sale of his $45,000 shorts will help to rebuild the school.
"What has taken place in Peshawar is absolutely horrific and sickening," the WBC welterweight world champion told a news conference in Islamabad.
"After recently becoming a father myself, I can't imagine how the families of these innocent children are feeling."
"The main reason I came to Pakistan was to show the world that Pakistan is a safe place, and it's a place I love coming to and you know, we want to all fight against terrorism."
Gunmen stormed the army-run school in the city of Peshawar, which is in the north west of the country, earlier this month.
Khan, 28, announced his intention to help rebuild the school following his successful title defense against Devon Alexander in Las Vegas earlier this month.
He became a father last May when his daughter Lamysa was born and wants to help the survivors following the tragic event.
Speaking to British media ahead of the trip to Pakistan, Khan revealed the timing of his trip was vitally important.
"Talking about this stuff could be threatening for me, but I just want to speak the truth and tell people what is happening is wrong," he said.
"I think it's more important now than ever to go over there. I think it will send a statement to a lot of people that Amir Khan is going there to make a difference.
"I want it to be a better country. It's just a shame -- I cannot believe how sick some people are."
Pakistan has seen plenty of violence, much of it involving militants based in provinces such as South Waziristan, North Waziristan and the Khyber Agency -- all restive regions in northwest Pakistan near Peshawar along its border with Afghanistan.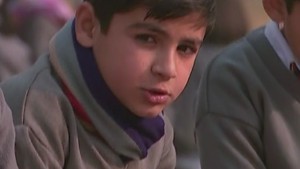 Peshawar schools reopen after massacre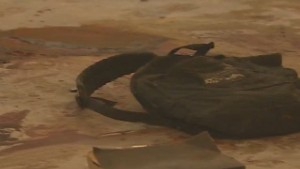 Gruesome look inside attacked school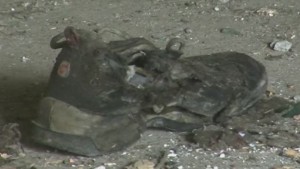 Images inside Pakistan school attack
It is the home base of the TTP, an organization that has sought to force its conservative version of Islam in Pakistan. The group has battled Pakistani troops and, on a number of occasions, attacked civilians as well.
Peshawar, an ancient city of more than three million people tucked right up against the Khyber Pass, has often found itself in the center of it all. Militants repeatedly targeted the city in response to Pakistani military offensives, like a 2009 truck bombing of a popular marketplace frequented by women and children that killed more than 100 people.
And the Taliban hasn't hesitated to go after schoolchildren. Their most notable target is Malala Yousafzai, who was singled out and shot on October 9, 2012 as she rode to school in a van with other girls. The teenage girl survived and, this year, became the youngest recipient of the Nobel Peace Prize for her efforts to promote education and girls' rights in Pakistan and beyond.
Yousafzai was "heartbroken by this (latest) senseless and cold blooded act of terror in Peshawar," saying that "innocent children in their school have no place in horror such as this."
"I call upon the international community, leaders in Pakistan, all political parties -- everyone -- (to) stand up together and fight against terrorism," the 16-year-old added in another statement. "And we should make sure that every child gets a safe and quality education."
Read: Taliban terrorists kill 145
Read: Students and teachers recount the horror