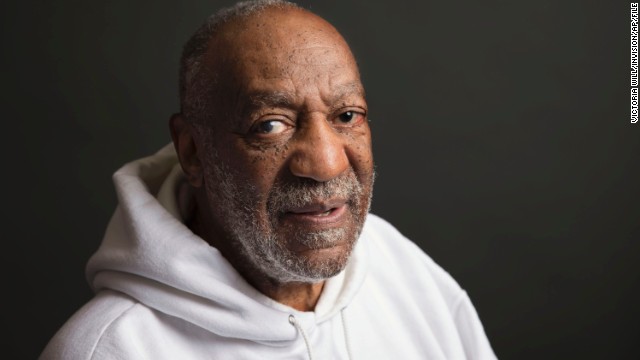 At least 23 women have spoken to various media outlets about alleged misconduct by actor and comedian Bill Cosby. Here are 20 who have spoken with CNN, spoken on camera about their allegations or been the subject of responses from Cosby's attorneys.
Read more on the allegations, and Cosby's denials.
Jewel Allison was a model and aspiring actress in her late 20s when she met Cosby in the late 1980s. She said he offered to help her, inviting her to his home. When she arrived, no one else was there besides Cosby, Allison said. At one point, after taking a few sips of wine, she began to feel "out of it." "I realized that something sexual was going on, but I was unable to stop it," Allison told CNN.
Barbara Bowman was a 17-year-old model and actress who met Cosby in Denver in 1985. Bowman told Newsweek that Cosby visited her numerous times, giving her acting lessons and "flying me around to major cities to events." After she turned 18, Cosby "assaulted (me) a number of times," she said. In an incident in New York, Bowman "had one glass of wine and then I blacked out. I woke up throwing up in the toilet. ... I was wearing a white T-shirt that wasn't mine, and he was in a white robe."
Identifying herself only by a first name during a news conference with lawyer Gloria Allred, Chelan said she was a 17-year-old aspiring model who worked at the Las Vegas Hilton when her father's wife sent pictures of her to Cosby. She said Cosby arranged to meet her at the Vegas Hilton "to introduce me to someone from the Ford modeling agency." During that meeting, she said, Cosby gave her "a blue pill, which he said was an antihistamine, with a double shot of Amaretto." She alleged that Cosby lay down next to her on the bed and began touching her sexually and grunting.
In January 2004, Andrea Constand, then a 31-year-old staffer for the women's basketball team at Temple University -- Cosby's alma mater -- was at the comedian's Cheltenham, Pennsylvania, home when Cosby provided her medication that made her dizzy, she alleged the next year. She later woke up to find her bra undone and her clothes in disarray, she further alleged to police in her home province of Ontario, Canada, in January 2005. Cosby settled a civil suit with Constand that alleged 13 Jane Does had similar stories of sexual abuse.
Janice Dickinson alleged she and Cosby had dinner in Lake Tahoe, Nevada, in 1982 and he gave her a glass of red wine and a pill she believed was for menstrual cramps. "The last thing I remember was Bill Cosby in a patchwork robe, dropping his robe and getting on top of me. And I remember a lot of pain," she told "Entertainment Tonight." Cosby's attorney said in a statement that Dickinson's allegation was a "fabricated lie" that contradicted what she wrote in her autobiography and what she said during a 2002 New York Observer interview.
Beth Ferrier told media outlets in 2005 that she met Cosby in Denver in the mid-'80s. He mentored her for a time, but one night, she said, he gave her a drugged cappuccino. "I woke up in my car in the parking lot with my clothes all a mess," she said. "I wondered, I still wonder, 'What did he do with me? Why was my bra unhooked?'" The two later conducted an "on-and-off consensual affair" that lasted several years, she alleged to People magazine. "He kept luring me in," Ferrier told the magazine. "I felt like I couldn't say no." At the time, Cosby's publicist told People he had no comment.
The now-wife of "The Incredible Hulk" star Lou Ferrigno, Carla Ferrigno, told CNN that Cosby forcibly kissed her at his home in 1967. Carla Ferrigno said she told her husband, whom she married in 1980, about the incident about five years ago and he advised her to stay silent.
In 1970, Tamara Green was an aspiring model in her early 20s. She alleged an incident occurred during a working lunch with Cosby and others. Green told Matt Lauer of the "Today" show that at the lunch, she was suffering from the flu and Cosby "produced two capsules." She said they made her feel "great" at first, but then left her "almost literally face down on the table of this restaurant." Cosby took her to her apartment and started "groping me and kissing me and touching me and handling me and you know, taking off my clothes," Green said. Green further detailed her allegations in a defamation lawsuit against Cosby filed in December.
Helen Gumpel, a model and actress known as Helen Selby professionally, appeared in a bit part in a late-1980s "Cosby Show" episode. A short time later, her agent got a call that Cosby wanted to meet with her. In a statement, Gumpel said that, after Cosby hugged and kissed her in front of onlookers at a New York studio, she was asked back to his dressing room. There, she found Cosby "wearing a loosely tied robe" and then -- with the robe still on -- he put "his crotch area in my face," Gumpel alleged. The comedian touched her shoulders then tried repeatedly to get Gumpel to have a drink he'd made, she said. After her refusals, Gumpel said, "Cosby turned his back to me and walked to the door. Cosby looked at me and his face clouded up, as if he was frustrated and angry, and he told me to leave."
In a statement released through lawyer Gloria Allred's office, Helen Hayes alleged that Cosby followed her and two friends "around all day" at a summer 1973 celebrity tennis tournament in Pebble Beach, California, hosted by actor Clint Eastwood. Hayes claimed she and her friends tried to avoid Cosby, but he caught up with them in a restaurant, "approached me from behind and reached over my shoulder and grabbed my right breast." "I was stunned and angry, because he had no right to do that and I did not know why he would behave that way," Hayes said. "His behavior was like that of a predator."
Famed model Beverly Johnson alleged that Bill Cosby drugged her in the 1980s at his Manhattan brownstone, where she'd gone to rehearse lines. During the meeting, Johnson said, Cosby was "very insistent" she drink a cup of cappuccino he had made for her. "After that second sip, I knew I had been drugged," she alleged. "It was very powerful, it came on very quickly." Johnson said she then confronted and cursed at the comedian, claiming, "I wanted him to know he had drugged me." She alleged that Cosby got angry, grabbed her, took her outside and flagged down a taxi for her. Cosby's attorney didn't immediately return a CNN call for comment on Johnson's allegation, which she first made in a Vanity Fair article.
Judy Huth has filed a lawsuit in Los Angeles Superior Court claiming sexual battery and infliction of emotional distress during an incident at the Playboy Mansion, according to court documents. The alleged sexual assault took place in 1974 when Huth was 15 years old. According to court documents, Huth and a 16-year-old friend met with Cosby and eventually went to the Playboy Mansion with him. "He then proceeded to sexually molest her by attempting to put his hand down her pants and then taking her hand in his hand and performing a sex act on himself without her consent," according to the documents. Cosby's lawyer said Huth's claims are "absolutely false" and he accused her of engaging in extortion after Cosby rejected her "outrageous demand for money in order not to make her allegations public."
P.J. Masten was a Playboy bunny in her 20s and met Cosby while working as a server at one of Playboy's establishments. He asked her to lunch one afternoon in Chicago, then later called to invite her to dinner, she told CNN. Before the dinner, attended by four other men at the Whitehall Hotel, Masten said, Cosby poured her a drink. "And the next thing I know, it was 4 o'clock in the morning," Masten said. "I woke up in a bed naked, bruised. He was lying next to me, and I slithered out of the bed, my clothes all over the floor. ... I got myself together, I went downstairs, I got in a cab and I went home." Masten recalled "hurting really bad." As to why, she alleged: "There were bruise marks all over me. I knew I was raped by him."
Louisa Moritz, seen here in a 1971 episode of "Love, American Style," told TMZ she was in the green room of the "The Tonight Show" at NBC in New York when Cosby paid her a visit. He offered to turn her into a "major star through his direction." Then he forced himself on her, she alleged.
Donna Motsinger, 73, one of the Jane Does in the civil suit with Constand, said she met Cosby while working in a restaurant in Sausalito, California. According to Motsinger, Cosby invited her to join him for his show and she accepted. On the way, they stopped for gas and had a drink. After becoming ill, Motsinger said Cosby gave her what she thought was an aspirin. "After that there was some conversation and laughing and stuff, but then the next thing I remember ... he's next to me, he's got his hands on me and I look up I see the lights of the city. I could see it clear as a bell in my mind right now, the lights of the city coming back and it was all blurry, kind of the lights, and I passed out again," she said.
Kristina Ruehli was a secretary for a talent agency in 1965 that had Cosby as a client. She said she was invited to a party to celebrate a taping of "Hollywood Palace." Ruehli said she and an actress were the only attendees at the party. She said she became unconscious after consuming drinks and later woke up to find Cosby attempting to force her mouth onto his pubic area. She said she pulled away to vomit and drove herself home. It was the last time she would see Cosby, she told CNN.
Florida nurse Therese Serignese, 57, told ABC's "20/20" that she was a 19-year-old model visiting Las Vegas when Cosby handed her pills in a private dressing room after a performance. "Take these," Cosby told her, according to Serignese. After consuming the pills, she remembered "feeling drugged, and I was kind of leaning forward, and he was behind me having sex with me. And I -- I remember it because it was not good."
Joan Tarshis was a 19-year-old actress in 1969 when, she said, she met Cosby in Los Angeles. The two became friendly. One night after taping his sitcom, he invited her back to his bungalow and fixed her a "redeye" (a Bloody Mary topped with beer), she alleged. "The next thing I remember was coming to on his couch while being undressed," she told Hollywood Elsewhere. "I was sickened by what was happening to me and shocked that this man I had idolized was now raping me. Of course I told no one." It was the first of two similar incidents, said Tarshis, who is now a journalist and publicist.
Linda Joy Traitz said Cosby offered her a ride home while she was working as a waitress at a restaurant in Los Angeles that he co-owned in 1969. On the way, they detoured to the beach. They parked and he offered her drugs "to relax," she alleged. After refusing "he kept offering me the pills," she alleged, and it made her feel uncomfortable. She claimed he then groped her chest, pushing her down in the seat and toward the door, and tried to lie on top of her. She got out of the car and ran, she said. She added that she was "absolutely not" raped. He tried to calm her, she said, then drove her home in silence. Traitz has a criminal record in Florida and spent time in prison on a conviction for drug trafficking, according to state records. Cosby's lawyer passed on her lengthy rap sheet. Traitz spoke openly about her record to CNN.
Playboy bunny Victoria Valentino said her friend Francesca Emerson first introduced her to Cosby hoping to help her get work on his show "I Spy" in the late '60s. Valentino said after an interview in his trailer, Cosby invited her and a different friend to dinner, where they drank red wine and Cosby offered her pills to "cheer up," she said. She said she felt "stoned," slurring her words. They then went with him to what she described as a "ballers pad," an office-like space in an apartment building, with two loveseats and no working phone. Valentino said she was feeling "totally out of it" when she saw Cosby attempting to advance on her passed-out friend. She said she began reaching out to Cosby to pull him off her friend when he pushed her down, first pushing himself near her mouth, before turning her around and raping her.
Who are Cosby's accusers?
Who are Cosby's accusers?
Who are Cosby's accusers?
Who are Cosby's accusers?
Who are Cosby's accusers?
Who are Cosby's accusers?
Who are Cosby's accusers?
Who are Cosby's accusers?
Who are Cosby's accusers?
Who are Cosby's accusers?
Who are Cosby's accusers?
Who are Cosby's accusers?
Who are Cosby's accusers?
Who are Cosby's accusers?
Who are Cosby's accusers?
Who are Cosby's accusers?
Who are Cosby's accusers?
Who are Cosby's accusers?
Who are Cosby's accusers?
Who are Cosby's accusers?
Who are Cosby's accusers?