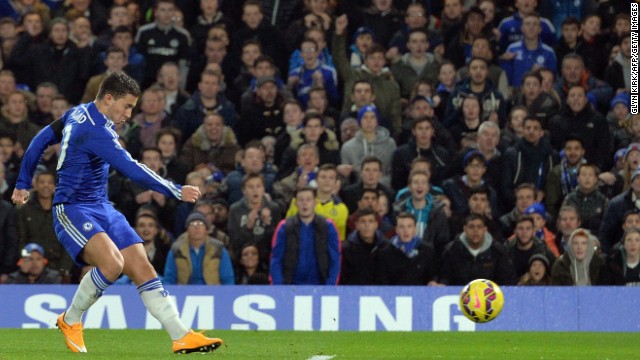 Eden Hazard got the ball rolling as Chelsea cruised to a 3-0 victory over Tottenham at Stamford Bridge.
Didier Drogba, starting in place of the suspended Diego Costa, netted Chelsea's second of the game before Loic Remy sealed the win after the break.
Sergio Aguero scored twice as Manchester City came from behind to win 4-1 at Sunderland.
Stevan Jovetic scored City's second to give the visiting side a 2-1 lead at halftime.
Pablo Zabaleta sealed the win by scoring the fourth to leave City in second place in the Premier League, six points behind Chelsea.
Arsenal grabbed a fortunate late winner to see off Southampton 1-0 during a closely fought contest in north London.
Hazard sign
Deadly Drogba
Super Sergio
Jovetic joy
City slickers
Arsenal leaves it late
STORY HIGHLIGHTS
Chelsea makes it 14 games unbeaten in Premier League
Jose Mourinho's side remains in pole position
Manchester City comes from behind to win
Arsenal leaves it late to beat Southampton
Follow us at @WorldSportCNN and like us on Facebook
(CNN) -- The Premier League is supposed to be the most exciting in the world -- but there's something a little too predictable about it all this season.
A decade ago, Arsenal won the title without losing a single game and was hailed as 'invincible' as it triumphed in 26 of its 38 fixtures.
Now, 10 years later, there is a feeling that a new generation of invincible players are ready to emerge -- and they are wearing the blue of Chelsea.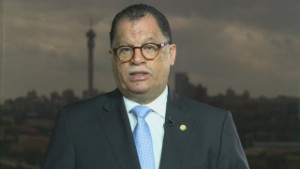 Russia urged to tackle racist abuse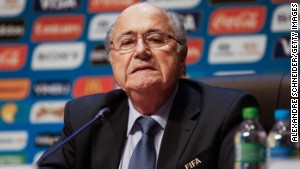 U.S. launches FIFA corruption probe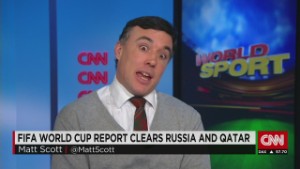 FIFA at war over 'Garcia Report'
Another victory on Wednesday night, this time against Tottenham, takes Chelsea's unbeaten run to 14 league games and 21 in all competitions this season.
Jose Mourinho's side sit six points clear at the top of the table ahead of Manchester City, the defending champion.
Ostensibly, this is a two-horse race with Manchester United and Arsenal already well off the pace and Liverpool enduring a dismal start to the campaign.
City, 4-1 winners at Sunderland courtesy of another couple of goals from the irrepressible Sergio Aguero, are still in the hunt, but there is something about this Chelsea side which makes it look so imperious.
Already through to the last-16 of the Champions League and the quarterfinal of the League Cup, Mourinho has downplayed his side's chances of winning the quadruple before it enters the FA Cup in January.
While such an achievement would be a stupendous achievement, the immediate question of securing the league title appears slightly more realistic.
A 3-0 victory over London rival Tottenham was achieved with minimum fuss and the usual efficiency as Chelsea recovered from the surprise of only managing a goalless draw at Sunderland last weekend.
"We played against a very good team and they showed that during some periods in the game," Mourinho told the BBC.
"They started better than us and should have scored before us, but after our first goal our team became more stable and confident and we controlled the game.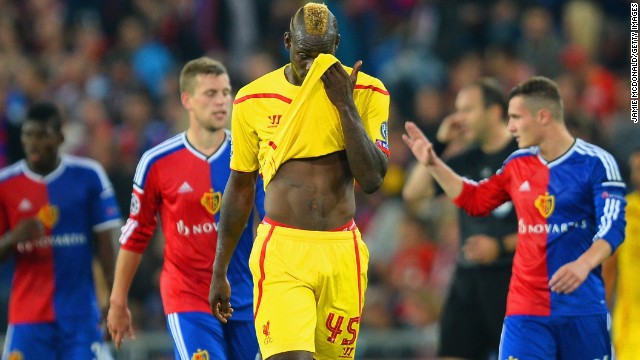 Mario Balotelli has had a low key start to his Liverpool career after a big-money move from Italian giants AC Milan. The English club finished runner-up in the Premier League last season but have stuttered so far, losing six of its 13 competitive fixtures.
Balotelli has failed to scored a goal in those 13 matches for his new club after a move reported to be worth $25 million. "We got to a point when we were looking for a different kind of player and he was looking for a different challenge," Milan director Umberto Gandini told CNN of Balotelli's departure from Milan.
Balotelli has also shown flashes of the temper that have punctuated his career since returning to England -- confronting West Ham United goalkeeper Adrian during Liverpool's 3-1 defeat in September.
Balotelli's first stint in England came with current Premier League champions Manchester City between August 2010 and January 2013. Perhaps his defining moment in sky blue came when he scored during City's 6-1 derby demolition of Manchester United and revealed a t-shirt that read "Why always me?"
Balotelli has 33 caps for Italy, scoring 13 goals, the last being his winner in the 2014 World Cup group stage clash against England. But that be would the Azzurri's only success in Brazil, as they suffered a shock 1-0 defeat to Costa Rica before another one goal defeat -- to Uruguay -- eliminated them.
After the World Cup, Balotelli failed to make two Italy squads, perhaps reflecting his indifferent form for Liverpool, though he was recalled in November, before picking an injury on international duty.
Balotelli burst onto the scene with AC Milan's city neighbors Internazionale in December 2007. He had a fractious relationship with then Inter boss Jose Mourinho, leaving for Manchester City in 2010 after scoring 20 goals in 59 matches for the club.
Balotelli's move from City to AC Milan angered Inter fans, who share a stadium with its city rivals. Gandini hailed Balotelli's contribution in his first season at the club as his goal helped it make the European Champions League.
But after just one full campaign with the club Balotelli was on the move for the fourth time in his fledgling career, his new manager Brendan Rodgers admitting signing the striker was a "calculated risk," given his disciplinary problems and off-field antics.
Gandini said of the mercurial player: "The expectation was probably bigger (at AC Milan), and I think also his expectations, and he has not reached the status yet where he can carry the club. Until he will do that he won't be able to fulfill his promises. I hope he does fulfill his potential, for him, for Liverpool and for the national team."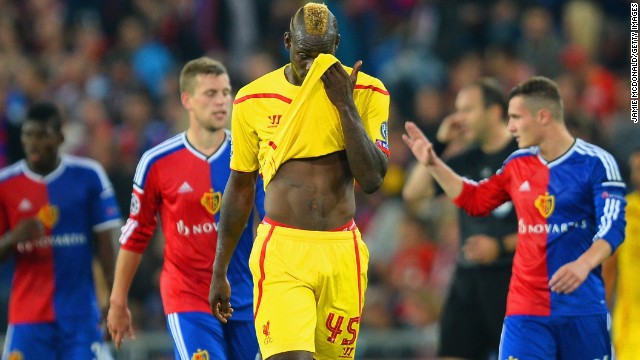 Super Mario's last chance?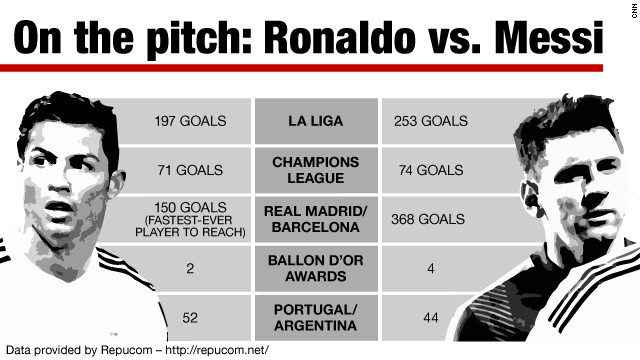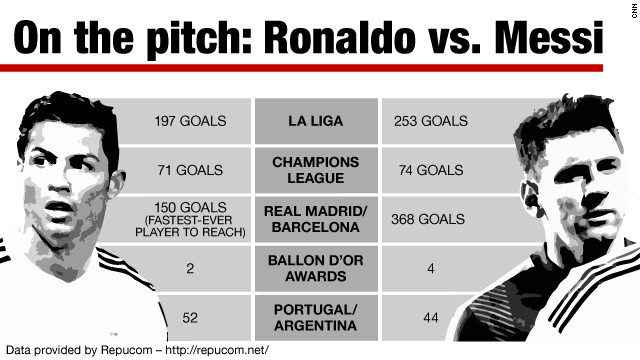 Which maestro is most marketable?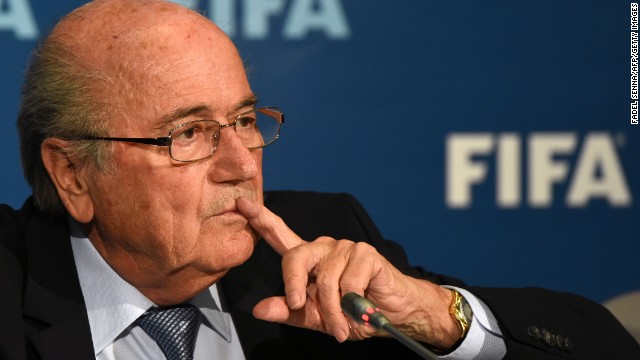 Sepp Blatter, the president of world football's governing body FIFA, announced that a redacted version of the report into the alleged wrongdoing surroiunding the bidding process for the 2018 and 2022 World Cups would be published.
A published report claims UEFA president Michel Platini was gifted a Picasso painting in return for support for the Russia 2018 World Cup bid. Platini strenuously denies the allegation.
Russia and Qatar, the hosts of the two World Cups, have been cleared of allegations of corruption by FIFA. Russia, the 2018 host and Qatar, which will host the tournament in 2022, were absolved of wrongdoing.
Michael Garcia (left) handed his report on the bidding process for the 2018 / 2022 World Cups to the FIFA Ethics Committee. Garcia has also called for the findings of his report to be made public.
FIFA has been plagued by a series of problems and controversies since Russia and Qatar was awarded the right to stage the 2018 and 2022 World Cups.
The announcement by FIFA in 2010 that Qatar would host the 2022 World Cup finals has brought greater exposure for the tiny emirate.
It has also placed world governing body FIFA under pressure as to just when the tournament will be held. The organization's secretary general Jerome Valcke says he expects the 2022 World Cup to be played between November and January.
It's not just when the 2022 World Cup will be played that has caused Qatar and FIFA problems. Qatar has come under pressure over the plight of the country's migrant workers, who make up 90 per cent of Qatar's population.
This has been been highlighted by the International Trade Union Confederation, which has criticized Qatar's system of sponsorship which ties workers to employers and has been abused in the past. The ITUC also point to the high number of worker deaths and the conditions that many find themselves in. Temperatures on building sites in the summer months can hit 50 degree Celcius.
Qatar's ambitious plans for the 2022 World Cup include building brand new, state of the art stadiums that would rival any in the world.
But costs have spiraled and the technology has yet to be successfully deployed in full.
But the new allegations by the Sunday Times could, if proven, see the vote for the 2022 final rerun, making questions about timing irrelevant.
The Sunday Times report also claims Russian President Vladimir Putin (L) allegedly won the covert support of FIFA President Sepp Blatter (R) to enhance the claims of the Russia 2018 bid.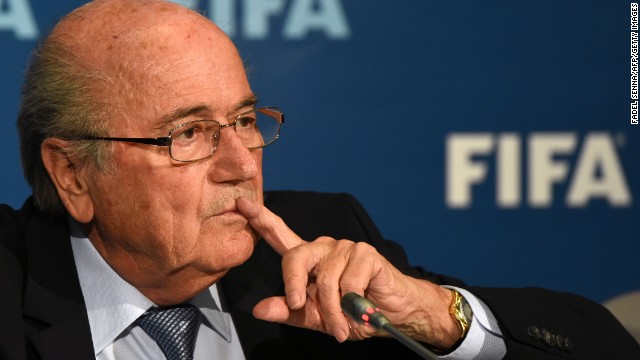 2022 World Cup in Qatar
"I'm really happy with the points, performance and spirit of the players. It's too heavy a result, though, for Tottenham."
There is nothing more appetizing to a Chelsea team than the visit of Tottenham -- a team which folds as soon as someone inside Stamford Bridge as much as sneezes.
Tottenham's last win at Chelsea was back in 1990 and in the previous 57 meetings between the two sides, Spurs had managed just five victories.
So even when the visiting side made a strong start to the contest and Harry Kane hit the crossbar, there were few imagining anything other than a Chelsea victory.
They were to be proved correct of course. Eden Hazard and Didier Drogba both scored both the interval before Loic Remy added a third to seal the points.
Spurs will not be the last team to be given a beating by Chelsea this season, this was the 11th time Mourinho's side have tasted success in 14 league games.
City slickers
Chelsea's main challenge looks set to come from Manchester City which breezed to victory at Sunderland, a place where it has struggled in the past.
City remained in touch at the top after coming from behind to win at Sunderland with Aguero playing a starring role yet again.
The Argentine striker scored twice with Steven Jovetic and Paolo Zabaleta also on target after Sunderland had taken a surprise lead.
Aguero, who has now scored 66 Premier League goals in 101 appearances, has managed 14 so far this season.
Elsewhere, Arsenal grabbed a dramatic late winner to see off Southampton 1-0.
Alexis Sanchez netted in the 89th minute to fire Arsenal to within two points of the Champions League places.
"It was a difficult game against a good side but we deserved to win, it was a victory of patience and intelligence and we kept our structure well," Arsene Wenger, the Arsenal manager, told the BBC.
"We were jaded physically but Alexis Sanchez can dig deep and has such desire and a will to win, he still finds that resource to get you something special."
In the night's other game, Everton was held to a 1-1 draw by Hull City.