STORY HIGHLIGHTS
Herndon broke the news first with interviews with "People" and "ET"
That inspired Gilman, but an encounter with a reporter also gave him a push
Gilman fears Nashville is giving him the cold shoulder over his sexual orientation
Herndon is also worried, but thinks things are changing for the better in the scene
(CNN) -- There are plenty of country songs about how to be a man. One way is to face the music, and two country crooners did that on Thursday.
Ty Herndon and Billy Gilman came out as being gay.
Herdon went first, in interviews with People Magazine and Entertainment Tonight. His revelation inspired Gilman to do go public as well.
Gilman posted a message to YouTube, thanking Herndon for breaking the ice. He preferred telling his fans directly, from the comfort of home, to sitting down with the press, he said.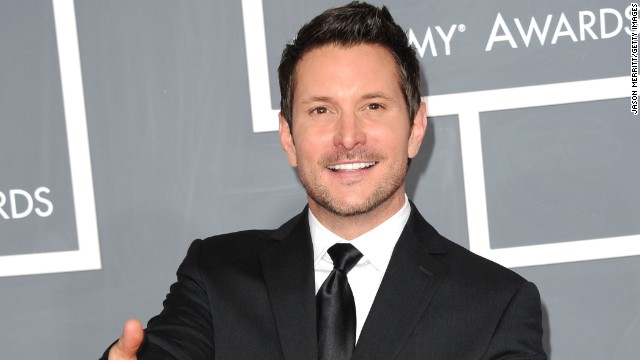 Country singer Ty Herndon says he started revealing his sexuality to friends and family years ago, but he came out publicly this month in an interview with People magazine. Here are some other celebrities who've navigated coming out in Hollywood:
Another country singer, Billy Gilman, also came out after being inspired by Herndon, posting a message to YouTube.
Raven-Symone is in a relationship with a woman, but the actress told Oprah Winfrey in October that she doesn't want to be labeled as gay. "I want to be labeled as a human who loves humans," she said.
Writer Lauren Morelli says working on "Orange Is the New Black" has helped her realize that she's gay, and she's reportedly started dating one of the show's stars, Samira Wiley.
Anna Paquin celebrated LGBT Pride Month in June by proudly declaring her status as a "happily married bisexual mother." The "True Blood" actress has been wed to her co-star Stephen Moyer, right, since 2010, the same year she initially shared her sexual orientation with the public. "Marriage is about love," Paquin tweeted on June 8, "not gender."
Actress Ellen Page announced she is gay at a Human Rights Campaign event in February. "I am tired of hiding, and I am tired of lying by omission," Page told the crowd.
In case you didn't know, the character Damian who was "too gay to function" in "Mean Girls" is actually gay. Actor Daniel Franzese, seen here at a screening of "Dirty Girl" in 2011 in Los Angeles, California, revealed to the Los Angeles Dish Nation radio hosts that he is gay.
In a March issue of Rolling Stone, Neon Trees frontman Tyler Glenn revealed that he's gay. "I've always felt like I'm an open book, and yet obviously I haven't been completely," Glenn said in the feature.
In a March 11 interview with a "Game of Thrones" fan site, actor Kristian Nairn confirmed that he's gay -- even though, as he says, he's never been in the closet. "It's a very small part of who I am on the whole, but nonetheless, in this day and age, it's important to stand up and be counted," he said.
In December, "Good Morning America" anchor Robin Roberts came out as a lesbian in a Facebook post reflecting on the past year and thanking fans for their support after her bone marrow transplant. It was also the first public acknowledgment of her partner Amber Laign. "I am grateful for my entire family, my longtime girlfriend Amber, and friends as we prepare to celebrate a glorious new year together," Roberts wrote.
In a column in the New York Times, Maria Bello described the process of falling in love with her female best friend, Clare, and how that impacted her relationship with her 12-year-old son.
Bob Harper's confirmation that he's gay came about as a desire to comfort a "Biggest Loser" contestant. On a November 2013 episode, personal trainer Harper, 48, talked about his sexuality for the first time on the reality weight loss competition in an effort to show the contestant that he doesn't have to be ashamed. "I'm gay," Harper said. "I knew a very long time ago that I was gay. ... And being gay doesn't mean that you are less than anybody else. It's just who you are."
Maulik Pancholy's sexuality wasn't a secret, but he did take the extra step of going on the record about it in November 2013 -- just in case someone out there wasn't clear. The actor, who memorably portrayed the obsessive and loyal assistant Jonathan on "30 Rock," told Out magazine that he's been in a relationship for nine years. "It feels like a nice time to be celebrating something like that, especially on the heels of the DOMA and Prop 8 decisions," the actor said.
Ellen DeGeneres came out shortly after her character Ellen, on an ABC sitcom, came out on-air amid controversy in 1997. "I never wanted to be the lesbian actress," DeGeneres told Time magazine. "I never wanted to be the spokesperson for the gay community. Ever. I did it for my own truth." DeGeneres' current partner, Portia de Rossi, also kept her sexuality a secret for many years.
"Fast & Furious" star Michelle Rodriguez told EW "I've gone both ways. I do as I please" while discussing how many have assumed she is gay.
"Prison Break" star Wentworth Miller came out after he withdrew from the St. Petersburg International Film Festival in protest of Russia's anti-gay policies.
Lucas Cruikshank is the star of Nickelodeon's hit series "Fred." He came out via a YouTube video in August 2013.
In August 2013, Raven-Symone, who played adorable Olivia on "The Cosby Show," indicated for the first time she is a lesbian. She first tweeted the news: "I can finally get married! Yay government! So proud of you." She later released a statement saying, "I was excited to hear today that more states legalized gay marriage. I, however am not currently getting married, but it is great to know I can now, should I wish to."
`NSync singer Lance Bass appeared on the cover of People in August 2006 with the headline "I'm Gay." "I knew that I was in this popular band and I had four other guys' careers in my hand, and I knew that if I ever acted on it or even said (that I was gay), it would overpower everything," Bass told the magazine in explaining why he didn't come out sooner.
CNN's Anderson Cooper came out publicly as gay in an e-mail message to the Daily Beast's Andrew Sullivan, which was posted to the site in July 2012.
In May 2012, a New York Times story about "The Normal Heart's" Jim Parsons revealed that the "Big Bang Theory" actor is gay and in a 10-year relationship.
While accepting a humanitarian award in February 2012, "White Collar" star Matt Bomer said he "especially" wanted to thank "my beautiful family: Simon, Kit, Walker, Henry. Thank you for teaching me what unconditional love is." (People magazine identifies "Simon" as his partner, publicist Simon Halls.) Bomer's reveal wasn't overt, but some have congratulated the actor for acknowledging his sexuality, which has been the subject of gossip in the industry.
Actor Zachary Quinto said he was inspired to acknowledge his homosexuality in October 2011 after a 14-year-old, who was apparently being harassed over his sexuality, killed himself. "In light of Jamey's death, it became clear to me in an instant that living a gay life without publicly acknowledging it is simply not enough to make any significant contribution to the immense work that lies ahead on the road to complete equality."
"There had never, ever been a country music artist who had acknowledged his or her homosexuality," Chely Wright told People when she came out in 2010.
Pop singer Ricky Martin declared publicly in March 2010 what he avoided discussing for years. "I am proud to say that I am a fortunate homosexual man," Martin wrote on his official website. "I am very blessed to be who I am."
In April 1998, British pop star George Michael told CNN that he was gay. "This is as good of a time as any," the Wham! singer said. "I want to say that I have no problem with people knowing that I'm in a relationship with a man right now. I have not been in a relationship with a woman for almost 10 years."
After years as a stand-up comedian and actress, Rosie O'Donnell came out two months before her talk show went off-air in 2002. The announcement came during a comedy routine at the Ovarian Cancer Research benefit at Carolines Comedy Club in New York. "I don't know why people make such a big deal about the gay thing," she said during her act. "People are confused, they're shocked, like this is a big revelation to somebody." She became engaged to partner Michelle Rounds in 2011.
British singer Elton John discussed his bisexuality for the first time in a 1976 Rolling Stones interview. "There's nothing wrong with going to bed with somebody of your own sex," he said. "I think everybody's bisexual to a certain degree. I don't think it's just me. It's not a bad thing to be." John married David Furnish in December 2005.
Stand-up comedian and actress Wanda Sykes announced her sexual orientation -- and her marriage -- in 2008 at a rally for gay marriage. "You know, I don't really talk about my sexual orientation," Sykes said. "I didn't feel like I had to. I was just living my life, not necessarily in the closet, but I was living my life. ... But I got pissed off. They pissed me off. I said, 'You know what? Now I gotta get in your face.' " Sykes was referring to the passage of Proposition 8, banning gay marriage, in California days after her wedding.
Reports of "Sex and the City" star Cynthia Nixon's relationship with Christine Marinoni surfaced in 2004, six years after the television show's premiere. Nixon discussed her relationship with New York Magazine in 2006, saying, "I never felt like there was an unconscious part of me around that woke up or that came out of the closet; there wasn't a struggle; there wasn't an attempt to suppress. I met this woman, I fell in love with her, and I'm a public figure."
Known best as the TV character he played during childhood, Doogie Howser, Neil Patrick Harris has continued his successful acting career as an adult. Harris often walks the red carpet with partner David Burtka, and stars in the hit sitcom "How I Met Your Mother." He told People magazine in 2006 that he is, in fact, gay. "I am happy to dispel any rumors or misconceptions and am quite proud to say that I am a very content gay man."
"Family Ties" actress Meredith Baxter confirmed in December 2009 rumors that she is a lesbian. "Anyone who's a friend of mine, anyone who knows and cares about me, knows," the actress explained to Matt Lauer on the "Today" show. "It's no secret that I'm gay, but it has been to the greater world." Baxter is in a long-term relationship with a building contractor, Nancy Locke.
He had an 11-year run on "Frasier," but it wasn't until he returned to Broadway in 2007 that David Hyde Pierce confirmed his sexuality. The actor is married to writer/producer/director Brian Hargrove. Pierce first talked about his partner in an Associated Press interview about his Tony-nominated performance in "Curtains."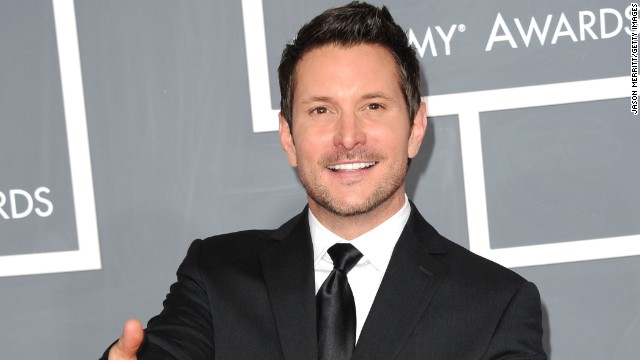 Photos: Coming out in Hollywood
But an encounter with a journalist also prodded him to spill the beans before someone else did. The reporter bumped into Gilman in a public place and snapped a photo of him -- with his partner.
"It was in that moment that I knew that I'd rather it be from me than you reading it somewhere else," Gilman told fans. He also feared being ripped over his sexuality in an article.
Country and LGBTQ
In the genre of country, Thursday's tune was a tough one to sing, Gilman said. "Being a gay, male country artist is not the best thing."
At age 26, he's had a long career, having rocketed up the charts at age 11 with his then silky, pre-voice-change alto pipes, according to his biography on AllMusic.com.
But currently, he's hitting snags.
Rumors about his sexual orientation have been going around, he said, and he thinks major music labels may have thumbed their noses at him over it.
"I knew something was wrong when no major label wanted to sit down and have a meeting and listen to the new stuff," he said.
In his video, he turned directly to fans with his latest song, giving them a preview on his laptop of the music video to "Say you Will," which is still in edit.
Facing fans on Monday
"Today, I get to tell the world that I'm an out, proud and happy gay man," he told "People." But he's worried how fans will take the news.
He may find out in just three days, when he performs at the "Mother Church of Country Music," the Ryman Auditorium.
It's home to the Grand Ole Opry.
Herndon is playing a Christmas charity bash for children in need along with Charlie Daniels, Phil Vassar, Andy Griggs and Jamie O'Neal.
The Ryman has said the concert would be sold out.
Herndon, 52, is hopeful he won't face outrage, because he thinks attitudes are changing in the country scene.
Singer Chely Wright came out in 2010 and the open-minded Kacey Musgraves has a song titled "Follow Your Arrow" that was just named the Country Music Association song of the year.
"I felt so proud of my city," he said. "I hope that trend continues; I pray it does."
Faith and fear
As a child, Herndon, a devout Christian, was stricken with fear over his sexual feelings.
"I was 10, sitting in church and horrified that I might be a homosexual. Whatever that word meant, I knew that I probably was one," Herndon told "People." "And I know there's a lot of those kids still out there. Telling my story is an opportunity to help just one of them."
He started coming out to family members in his 20s. But the "What Mattered Most" singer, who had a number of hits in the 1990s, kept the news close to the vest.
It wasn't until he attended a Tony Robbins seminar in 2009 that he decided to become more public, he told the magazine.
"I realized I had an incredible story that could possibly help someone's son or daughter or grandchild's life not be as difficult as mine has been," he said. "Maybe they wouldn't have to go through as much pain and suffering. It's time to tell my truth."
Dropping hints?
Some of the conflict between Herndon's sexuality and his faith bled through a song he published last year -- "Lies I Told Myself." A sign with the word "Equality" has the most prominent place in the music video.
"Yeah, praying's just a waste of time, so why even start," the last verse begins. "The good Lord ain't got time for guys like me. Forgiven's something you won't ever be."
A handwritten sign appears in that verse. It reads, "I'm a sinner."
Herndon has since reconciled who he is with God, he said. He loves God, and God loves him back.
One of the lies he told himself, he said to "Entertainment Tonight," was that he can't be gay and be in country music at the same time.
Now, he thinks that's not true.