Paul and Sharpton hold 'candid but courteous' breakfast summit
updated 11:17 AM EST, Thu November 20, 2014
Washington (CNN) -- Sen. Rand Paul (R-Ky.) continued his outreach across the aisle Thursday morning with a breakfast meeting with progressive commentator and activist Al Sharpton.
During a "candid but courteous" conversation in the exclusive Senate dining room, the two men discussed criminal justice reform, the demilitarization of police and the senator's recent trip to Ferguson, Paul's spokeswoman said. As Sharpton noted in a tweet, they were three rare areas of agreement between the conservative star and the MSNBC host.
Paul has been working to broaden the Republican Party's appeal to minorities and young voters over the past year as he prepares for a probable 2016 presidential bid.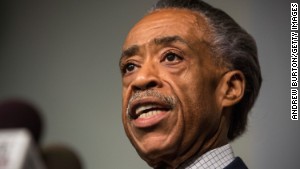 Rev. Sharpton: Tax accusations old news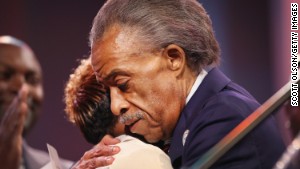 Sharpton: It's time to deal with policing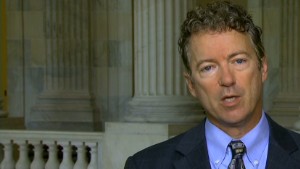 Paul works to help non-violent offenders
He's spoken at historically black universities and recently teamed up with Democratic Sen. Cory Booker on a drug sentencing reform bill, to address sentencing disparities that they say disproportionately affect minority inner-city youths. Sharpton's office, his spokeswoman said, reached out to set up the breakfast meeting.
Paul's spokeswoman said the meeting with Sharpton was "another example of Sen. Paul's willingness to work across the aisle to solve our nation's problems."
Rand Paul: 'Fight for justice now' on unfair sentencing
But the two also discussed areas of disagreement, Sharpton said in a statement, notably their difference of opinion on President Barack Obama's impending executive action on deportations, which Paul opposes.
Still, Sharpton said, the meeting went well.
"It was a very candid and courteous conversation. We pledged to continue to have such conversations where conservatives and progressives can have dialogue and break the log jam in American discussion."