STORY HIGHLIGHTS
Mark O'Mara: Some have asked why the Ferguson grand jury has spent months on the case
He says the prosecutor took unusual approach of presenting full evidence to grand jury
O'Mara says prosecutor promises to make the grand jury transcript available
O'Mara: Ferguson case is extremely unusual, with national implications
Editor's note: Mark O'Mara is a CNN legal analyst and a criminal defense attorney. The opinions expressed in this commentary are solely those of the author.
(CNN) -- We have indications that the Ferguson grand jury may reach a decision this week regarding whether to bring criminal charges against Officer Darren Wilson for the shooting of Michael Brown. It has been over three months since the shooting, and many people want to know why it is taking so long.
It is, in fact, unusual for a grand jury to serve for as long as the Ferguson grand jury has. The primary reason for the length of deliberation is that the prosecutor, Robert McCulloch, has said he was going to present every piece of evidence and witness he has, which is much more information than is typically given.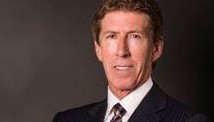 Mark O'Mara
Unlike a trial jury, a grand jury is tasked with determining if probable cause existed that a crime was committed by an individual. The trial jury, by contrast, must decide an accused's guilt beyond a reasonable doubt, a significantly higher burden. But within this context of seeking an indictment, we cannot forget that a prosecutor, whose influence on a grand jury is wide and deep, is not supposed to seek an indictment or prosecute someone he or she does not believe can be convicted at trial.
This seemingly contradictory, or additional, level of proof is contained in the American Bar Association's Standards of Criminal Justice Relating to the Prosecution Function.
Standard 3-3.9 Discretion in the Charging Decision reads, in part, as follows:
"(a) A prosecutor should not institute, or cause to be instituted, or permit the continued pendency of criminal charges when the prosecutor knows that the charges are not supported by probable cause. A prosecutor should not institute, cause to be instituted, or permit the continued pendency of criminal charges in the absence of sufficient admissible evidence to support a conviction."
In a grand jury presentment, the standards of evidence are relaxed, and there are no defense attorneys to advocate for the accused. This means that prosecutors can, and often do, stack the evidence in favor of their case in order to ensure an indictment -- often excluding details that would support the case for the accused.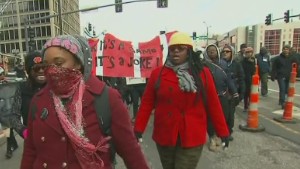 National Guard called into Ferguson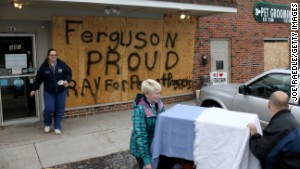 Jones: 'Low trust' for Ferguson law enforcement
In the Ferguson case, however, it doesn't appear the prosecutor is holding anything back. By all accounts, McCulloch has presented a bulk of the evidence, such as having the medical examiner hired by the Brown family testify -- likely more than would ever be allowed in jury trial. Some have expressed concern regarding whether this is proper.
Is McCulloch weakening his case by presenting so much of the evidence? He is a man with a law enforcement background, a man sympathetic to cops, a man whose own father was shot and killed by a black man.
Would McCulloch intentionally sabotage his case to avoid charges for Wilson?
I find it unlikely that McCulloch would try to sabotage this grand jury. He has the power to make a decision on an indictment himself, and he could have done so at any time. Prosecutors rely on grand juries for significant cases with complicated facts. By empaneling a grand jury, a prosecutor shares his or her power with individuals from the community.
Sharing power, in this case, also means sharing responsibility for the decision. Whatever decision is made regarding whether or not to charge Wilson, it will spark controversy, and it's possible McCulloch hopes the grand jury will help him carry the burden (or blame) that is likely to come.
I understand why there would be distrust in the handling of the Ferguson case. The shooting of Michael Brown has ignited an impassioned outpouring about police behavior and the presence of a race bias in interactions with law enforcement. The weeks of protests in Ferguson have demonstrated a loss of confidence in the criminal justice system -- and the grand jury is part of that system.
To assuage these concerns, however, McCulloch has taken another bold and unusual step: He has promised to make the transcripts of the grand jury deliberations public. He intends to make the grand jury process transparent. While a judge, or the Department of Justice, could block that release (a foolhardy move by either), the transcripts will eventually be available, and McCulloch's actions will be reviewed.
A far more likely explanation for McCulloch's unusual handling of the Ferguson grand jury is that the Ferguson case is extraordinarily unusual. It has drawn prolonged national attention. It raises questions about law enforcement tactics and police actions. It, hopefully, will foster a conversation about racial inequities in our justice system, and about the state of relations in our society at large. I'm confident McCulloch understands that the decision of the grand jury will affect all these issues. I'm equally confident that he knows the decision the grand jury reaches -- and how he conducted the grand jury -- will receive scrutiny.
I think McCulloch's choices have been made with an abundance of caution. If he has presented more evidence to this grand jury than is usual, it's because he knows any decision will be micro-analyzed and deeply criticized. In the interest of justice, McCulloch has better footing for defending a decision to present too much information than he would for presenting too little.
If the jury decides not move to file charges, then we will expect McCulloch to hold true to his word by releasing the full transcripts of the grand jury deliberations. Then you and I will be able to determine for ourselves whether the unusual choices made in this unusual case were made in the interests of justice.
Read CNNOpinion's new Flipboard magazine
Follow us on Twitter @CNNOpinion.
Join us on Facebook.com/CNNOpinion.