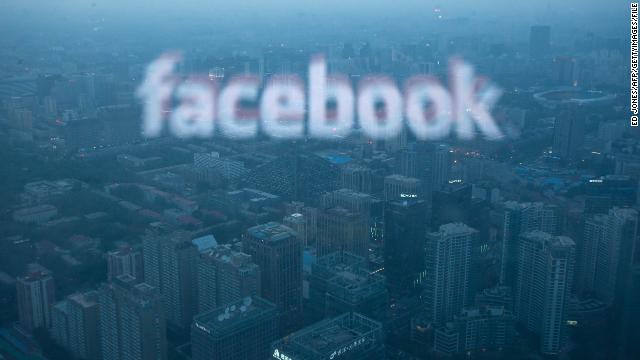 Facebook's "Year in Review" scrapbook is intended to show off users' happy years, but for some it picked up on tragedy,
including a man who lost his daughter
. The company apologized to him.
Best Buy said sorry after tweeting a joke involving a plot point at the center of a murder case covered on the first season of the popular "Serial" podcast. Whether a Maryland Best Buy location had a public pay phone outside the store was in dispute during the homicide investigation. Best Buy's quip: "We have everything you need. Unless you need a payphone. #Serial"
#CosbyMeme
, thinking fans would share messages like, "Happy Monday!" But with rape allegations resurfacing against Cosby, people instead used the meme to create mocking Twitter messages such as "My Two Favorite Things: Jello Pudding & Rape."
Bill Cosby had a Twitter fail of his own. The comedian encouraged Twitter to use his photo as part of a
To help celebrate reaching 1 million Twitter followers, the NFL's New England Patriots encouraged fans to retweet a post in exchange for a personalized digital Patriots jersey. This promotional move led to the Patriots accidentally sending out a tweet that contained a racial slur.
gushed the media queen
. So what's the fail? She sent the tweet from her iPad.
In November 2012, Oprah Winfrey wanted to tell the world that Microsoft's new Surface tablet was one of her #FavoriteThings. "Gotta say (I) love that SURFACE! Have bought 12 already for Christmas gifts,"
Dr. Phil asked in August 2013
. The Twitterati bashed the talk-show host with such responses as, "@DrPhil - here's a hint; if you wouldn't want it done to yourself, your child, or your loved ones, IT IS NOT OKAY. Also, you're a moron." Dr. Phil later deleted the tweet and offered an explanation.
Twitter can be a great place to take a poll -- but not with this question that
Robin Thicke now knows that it's not wise to play on Twitter when you have some serious bad PR hanging over your head. When the singer decided to host an #askThicke Twitter Q&A in July, the whole enterprise unsurprisingly got out of hand. At the time, Thicke was in the middle of a separation from his wife that was rumored to have been caused by his poor behavior -- and was viewed as promoting misogyny with his hit "Blurred Lines." There was no way an #askThicke hashtag was going to go well.
using a trending topic to promote a product without realizing what the trend is actually about.
During that year's violent street protests in Egypt, the clothier tweeted the unrest was due to people hearing his "new spring collection is now available online." Yeah, no. Cole later removed the tweet and apologized.
In 2011, the Kenneth Cole clothing line made a mistake that's unfortunately become way too common with companies:
a massive Twitter fail in 2011
that he turned his entire account over to professionals. At the time, Kutcher weighed in on Penn State's decision to fire football coach Joe Paterno with a tweet that read, "How do you fire Jo Pa? #insult #noclass as a hawkeye fan I find it in poor taste." Kutcher later said he posted the tweet without knowing "the full story," which was that Paterno was fired amid allegations of child sex abuse involving his assistant Jerry Sandusky.
Ashton Kutcher made such
lost her job after posting this jaw-dropping tweet
in 2013: "Going to Africa. Hope I don't get AIDS. Just kidding. I'm white!"
You would think someone who works in public relations would know better, but Twitter fails don't discriminate. Justine Sacco, a former PR exec with media company IAC,
plenty of hoaxes
. During the Thanksgiving holiday in 2013, reality TV producer Elan Gale took the world for a ride when he went on a Twitter rant about an obnoxious fellow airline passenger he named "Diane in 7A." Gale did such a masterful job live-tweeting his "feud" that it went viral, with followers declaring themselves on #TeamDiane or #TeamGale. The fail was on all of us when Gale later revealed Diane didn't even exist.
Twitter also hosts
Among the posts from Amy's Baking Company
were threats of legal action against "Yelpers," "Reddits" and other "fat, disgusting losers" and claims that they were tracking their critics down with the help of the FBI. The social media meltdown brought them more negative press than their appearance on the TV show.
An epic social-media fail went to the Arizona restaurant owners who were made to look completely bonkers on "Gordon Ramsey's Kitchen Nightmares," then looked even more bonkers in a flurry of rants on their Facebook page.
Memorable social media fails
Memorable social media fails
Memorable social media fails
Memorable social media fails
Memorable social media fails
Memorable social media fails
Memorable social media fails
Memorable social media fails
Memorable social media fails
Memorable social media fails
Memorable social media fails
Memorable social media fails