Look at me! Election Day selfies
Look at me! Election Day selfies
Look at me! Election Day selfies
Look at me! Election Day selfies
Look at me! Election Day selfies
Look at me! Election Day selfies
Look at me! Election Day selfies
Look at me! Election Day selfies
Look at me! Election Day selfies
Look at me! Election Day selfies
Look at me! Election Day selfies
Look at me! Election Day selfies
Look at me! Election Day selfies
Look at me! Election Day selfies
Look at me! Election Day selfies
Look at me! Election Day selfies
Look at me! Election Day selfies
Look at me! Election Day selfies
Look at me! Election Day selfies
Look at me! Election Day selfies
Look at me! Election Day selfies
Look at me! Election Day selfies
STORY HIGHLIGHTS
New Hampshire law cracking down on ballot selfies is being challenged
New Hampshire ACLU is right to challenge the law, Danny Cevallos says
Law is being justified based on problems from 1880s, he says
Editor's note: Danny Cevallos is a CNN legal analyst, criminal defense attorney and partner at Cevallos & Wong, practicing in Pennsylvania and the U.S. Virgin Islands. Follow him on Twitter: @CevallosLaw. The opinions expressed in this commentary are solely those of the author.
(CNN) -- With Election Day upon us, law enforcement in two New England states is confronting one of the most serious theoretical threats to our democratic process: the ballot selfie.
Effective September 1, a New Hampshire law was updated to ban a person from displaying a photograph of a marked ballot through Twitter, Facebook, Instagram or other social media. The law contains no exceptions or time limitations. Massachusetts has a similar law as well.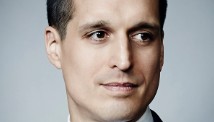 Danny Cevallos
It's official: We've run out of problems.
The supposed governmental interest behind the law is to address the scourge of vote buying and voter coercion. New Hampshire Deputy Secretary of State David Scanlan stressed the need to update the law in light of modern technology to address vote buying, which was rampant ... in the 1880s.
No, really -- that was actually the justification.
"With digital technology, that door (is) opening again," Scanlan said, "where you could take a selfie of your ballot and post it on Facebook showing how you voted."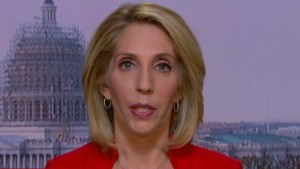 What's driving voters to the polls?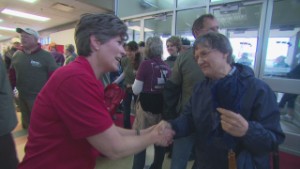 Voters cast ballots early in Iowa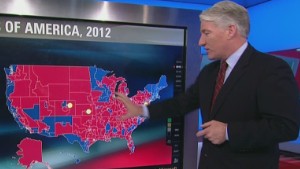 CNN poll: Voters are angry
In other words, there is no present threat, but a little thing like speech should be curtailed because there was once a threat -- right around the time of the light bulb's invention.
Legislating against purely theoretical harm is dangerous. Suppressing constitutional rights to avoid purely theoretical harm is even worse. Moreover, when you create a criminal statute, you are damning at least some citizens to prosecution, which has real, life-altering consequences -- in the present, not in the 1880s.
The American Civil Liberties Union of New Hampshire has challenged this law in court, alleging that it is unconstitutional because it suppresses fundamental personal rights such as freedom of speech and freedom of the press.
So, how will a court decide the issue?
Whenever a plaintiff challenges a law as unconstitutional, a court must first decide which level of scrutiny it should apply. At one end, if the law discriminates on the basis of such things as race, national origin and religion, or if it threatens a "fundamental right" such as speech or marriage, then "strict scrutiny" applies: The government must show a compelling state interest behind the challenged policy, and also that the law is narrowly tailored to achieve its result. Practically, this means that the plaintiff usually wins, the government usually loses, and the law is struck down.
At the other end of the spectrum is rational basis review, where the law implicates no suspect classification, nor does it encroach upon a fundamental right. In this case, a plaintiff bears the burden to show that the law is not "rationally related" to a "legitimate" governmental reason offered as its justification.
As my constitutional law professor put it: If you are in "rational basis land" as a plaintiff, you're pretty much going to lose. This is because almost every law passes muster under this easy test.
Because freedom of speech and freedom of the press are fundamental rights, the court should apply strict scrutiny and strike the law down. The government will not be able to meet its burden that this kind of vote buying is a compelling state interest, and even if it does, outlawing photographing and disseminating a ballot is not narrowly tailoring the remedy to fit the problem.
In fact, it's the opposite: A blanket ban on photo broadcasting is just lazy police work. Instead of broadly criminalizing political speech, why not investigate and prosecute real instances of vote buying or voter intimidation? That is, if they even exist in the social media landscape.
But imagine for a moment that no fundamental right is affected by this law, and the court applies the default rational basis test -- the most deferential to the state. Is vote buying via Instagram or Twitter really a legitimate government interest? If there is zero evidence of a real, modern problem, then there's really no "legitimate" government interest warranting infringement upon fundamental First Amendment liberties. It's a close call, but this law might fail under even rational basis review.
That's not all. The ACLU points out that this law is also likely unconstitutionally overbroad, which means it prohibits more protected speech than necessary to achieve the government interest. So even if there was some compelling interest in guarding against voter coercion on social media, intruding on First Amendment rights beyond what the government wanted to restrict renders the law unconstitutional.
All this suggests that even under the most permissive constitutional tests, this law should still be struck down. Yet even as we speak, state attorneys general are apparently frittering away tax dollars scouring Facebook for violations of a law inspired by a problem back when the radio was the hottest new form of blogging -- pre-blogging, of course.
People will undoubtedly still post selfies of ballots. They may do so either because they have no idea it's illegal, or to flout the law openly and dare police to prosecute.
By the way, isn't the real problem in this country the people who don't vote at all? We spend money on public service announcements and billboards entreating citizens to "Rock the Vote," but apparently you better not "Tweet the vote," or you'll be prosecuted. Is that the message? "Young people, we want you to think voting is hip -- just as long as you young whippersnappers don't have any fun with it, and post it to your MySpace or Friendster or whatever the kids are into these days."
As if there weren't already enough incentives to stay home on Election Day. It used to be just apathy; now it's avoiding prosecution.
Read CNNOpinion's new Flipboard magazine.
Follow us on Twitter @CNNOpinion.
Join us on Facebook.com/CNNOpinion.