STORY HIGHLIGHTS
Rick Santorum will call candidates across the country when their races are decided
Election Night phone calls are an opportunity to shore up support for future campaigns
Washington (CNN) -- They say you always remember your first.
That's why, as election results pour in Tuesday night, Rick Santorum will be ready with a fully-charged cell phone and a spreadsheet loaded with names and numbers of Republican candidates to call as soon as their victories -- or defeats -- are announced.
"We'll be hitting the phones," Santorum told CNN. "I'm one of the folks who calls either way. Sometimes it's more important to call the folks who didn't win than it is the folks who did because the folks who did get a lot of calls and the folks who didn't don't get many."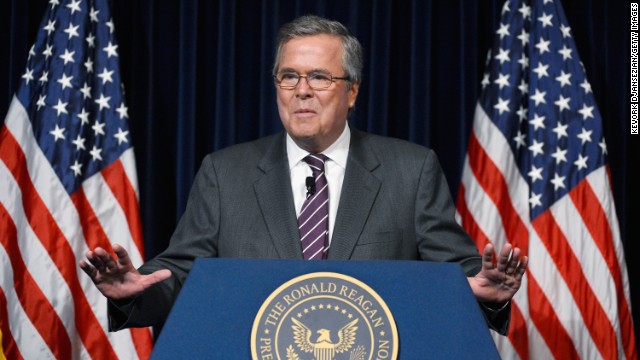 Former Florida Gov. Jeb Bush has said his decision to run for the Republican nomination will be based on two things -- his family and whether he can lift America's spirit. His father and brother formerly served as President.
Gov. Scott Walker of Wisconsin, recently re-elected to a second term, is considered a possible Republican candidate.
Republican Texas Gov. Rick Perry announced in 2013 that he would not be seeking re-election, leading to speculation he might mount a second White House bid.
Mitt Romney probably won't be running for president again in 2016. He has suggested the chances of a third run are close to a million to one. But that hasn't kept some Republicans from encouraging him to enter the race if another legitimate candidate doesn't step up. Ann Romney, for her part, is not excited at the prospect. She told the LA Times Oct. 14th that she and her husband are "done done done" with running for office. Romney is still a draw on the campaign circuit. He is shown here stumping for senate candidate Joni Ernst in Iowa Oct. 11, 2014. (Photo by David Greedy/Getty Images)
Hillary Clinton continues to have an overwhelming lead over other possible 2016 Democratic presidential candidates. Although the former first lady and secretary of state has not said whether she'll run, a group of PACs and advocacy organizations have begun the process of raising money and aiding a hypothetical campaign.
Vice President Joe Biden has twice before made unsuccessful bids for the Oval Office -- in 1988 and 2008. A former senator known for his foreign policy and national security expertise, Biden made the rounds on the morning shows recently and said he thinks he'd "make a good President."
Sen. Marco Rubio, a Republican rising star from Florida, was swept into office in 2010 on the back of tea party fervor. But his support of comprehensive immigration reform, which passed the Senate but has stalled in the House, has led some in his party to sour on his prospects.
New Jersey Gov. Chris Christie has fallen out of the top spot among potential Republican presidential candidates with a political scandal roiling his administration.
Rep. Paul Ryan, a former 2012 vice presidential candidate and fiscally conservative budget hawk, says he's "keeping my options open" for a possible presidential run but is not focused on it.
Sen. Rand Paul has said that he was seriously considering a run for president in 2016. If the tea party favorite decides to jump in, he likely will have to address previous controversies that include comments on civil rights, a plagiarism allegation, and his assertion the top NSA official lied to Congress about surveillance.
Texas Sen. Ted Cruz plans to travel to states that factor into the early nomination process. The first-term Republican and tea party darling is considered a gifted orator and smart politician. He is best known in the Senate for his marathon filibuster over defunding Obamacare.
Maryland Democratic Gov. Martin O'Malley released a "buzzy" political video in November 2013 in tandem with visits to New Hampshire. He also headlined a Democratic Party event in South Carolina, which holds the first southern primary.
Louisiana Gov. Bobby Jindal said recently it's too early to announce whether he'll run. Jindal has said he wants to focus on "winning the war of ideas" before making a decision on his presidential ambitions.
Former Pennsylvania Sen. Rick Santorum, a social conservative, gave Mitt Romney his toughest challenge in the nomination fight last time out and has made trips recently to early voting states, including Iowa and South Carolina.
Political observers expect New York Gov. Andrew Cuomo to yield to Hillary Clinton should she run in 2016, fearing there wouldn't be room in the race for two Democrats from the Empire State. Should she not jump in, Cuomo would then be a potential candidate.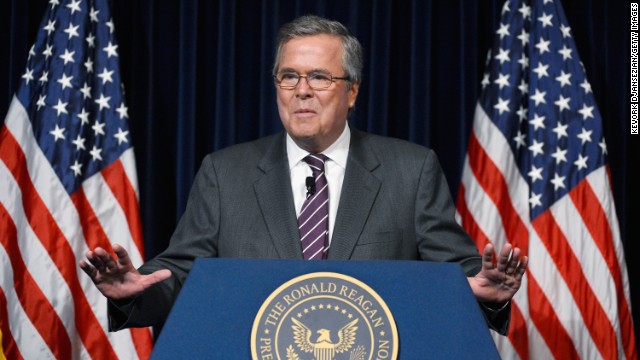 Potential 2016 presidential candidates
For the possible 2016 hopefuls, Election Night calls are about much more than who controls the Senate. This is an early — and important — opportunity to build relationships with candidates at all levels of politics who might come in handy should they decide to campaign for the White House.
Beyond just being a kind gesture, Election Night calls are an opportunity to subtly remind candidates -- especially those in early-voting states such as Iowa, New Hampshire and South Carolina -- of their support. In Santorum's case, his effort won't stop with top-of-the-ballot governors or congressional races, either. His aides plan to monitor state and local races online throughout Iowa, such the State Auditor and Agriculture Secretary elections, so he can be one of the first to be in touch. He's hardly alone.
Kentucky GOP Sen. Rand Paul, one of the most dogged campaign travelers this cycle, will spend Tuesday night at an event in Louisville for Senate Minority Leader Mitch McConnell and other statewide candidates. Doug Stafford, a Paul adviser, will be at his side and will have cell phone numbers ready to dial.
"We will call a bunch but will also probably end up talking to more over the subsequent days when they have time to take a breath," Stafford told CNN. "It has been my experience the most difficult time to reach anyone is on their election night."
New Jersey Gov. Chris Christie plans to be in his home state on Election Night with the numbers handy for every GOP gubernatorial candidate on the ballot this year. He's kept an ambitious campaigning and fundraising schedule this year in his role as the chairman of the Republican Governors Association.
For their part, representatives for Democratic presidential hopefuls Hillary Clinton and Joe Biden wouldn't detail their Election Night plans, although both have invested time on the trail campaigning for their party candidates.
Other prominent Republicans will stay busy even if they're not going to such great lengths as Santorum's phone call spreadsheet. Wisconsin Rep. Paul Ryan, the GOP's 2012 vice presidential candidate, will keep tabs on the election results with local candidates and supporters in Burlington. Louisiana Gov. Bobby Jindal will spend the night in Baton Rouge.
Meanwhile, in Texas, there will be plenty of 2016 intrigue at a gathering to celebrate Greg Abbott's expected win in the governor's race. That party, at the Moody Theater in Austin, will attract three possible 2016 White House contenders Cruz, Perry and former Florida Gov. Jeb Bush under one roof.
The election night phone call tradition, of course, is just a small part of the effort that goes into fostering goodwill for presidential contenders. Many potential 2016ers, including Paul, Santorum, Jindal, Texas Gov. Rick Perry and Texas Sen. Ted Cruz, have logged tens of thousands of miles supporting candidates this election cycle.
Those efforts kicked into hyper-drive in final days of campaign season. Christie, for instance, stumped in 15 states in the last week of the race. Over the weekend, Santorum traveled to Kansas, Texas, North Carolina and Iowa, where his advocacy organization, Patriot Voices, bussed in volunteers to knock on doors for candidates in the first-in-the-nation caucus state. Florida GOP Sen. Marco Rubio went to to Iowa to promote Senate candidate Joni Ernst and others. And Cruz hoofed it to Alaska to support Republican Senate candidate Dan Sullivan.
They're betting that it will all be worth the effort when the presidential primary season begins in earnest, a time when each contender will be making a very different round of phone calls—asking for support for their own campaigns.