Barack Obama votes Monday in Illinois
updated 12:28 PM EDT, Mon October 20, 2014
(CNN) -- President Barack Obama is home to cast his ballot Monday, the day early voting begins in Illinois, and he isn't afraid to reveal whom he's casting his ballot for.
At an event Sunday night for Gov. Pat Quinn of Illinois, a fired up Obama let loose at Chicago State University, saying that he will vote early for Quinn and Sen. Dick Durbin.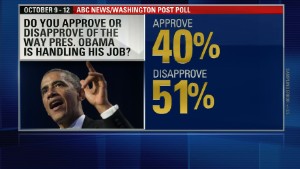 How will Obama affect battle for Senate?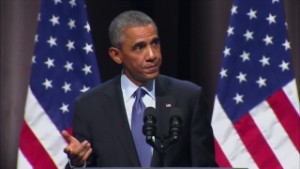 Obama's foot-in-mouth midterm remarks
"The first thing I'm gonna do tomorrow is cast my vote to re-elect Dick Durbin and give my friend Pat Quinn four more years as governor of the great state of Illinois," Obama said.
Obama described Durbin as a mentor "who took me under his wing" when Obama first became a senator in 2005.
Durbin "helped make sure that I didn't get into too much trouble," he said.
The midterm election climate has seen campaigns distance themselves from the president, and candidates go so far as to refuse to say that they voted for Obama. Alison Lundergan Grimes has repeatedly refused to reveal whether she voted for Obama.
Republicans fight for 2014's early voters
Democrats proved in 2012 that they could outrun Republicans in the early voting game, a crucial edge that has been credited in President Barack Obama's victory over Mitt Romney, particularly in key battleground states like Iowa. And with 33 states offering early voting this year, both parties are chasing early votes -- a strategy that can help campaigns save money and target their efforts in the lead-up to Election Day.
Democrats have continued to beef up their early mobilization efforts this cycle, but Republicans have decided to make crucial investments in early voting in states with tight Senate contests this year.
Jeremy Diamond contributed to this report.