STORY HIGHLIGHTS
Mississippi State topped the latest rankings of college football teams
Mississippians are burning with football fever, writes Mike Downey
Mississippi State and Ole Miss face off on November 29
Editor's note: Mike Downey is a former columnist for the Los Angeles Times and Chicago Tribune who contributes frequently to CNN. The opinions expressed in this commentary are his alone.
(CNN) -- Which state has given us B.B. King, Jimmy Buffett, Sam Cooke, Faith Hill, Britney Spears and Elvis Presley?
Mississippi has.
Which state has given us pro football's Jerry Rice and Archie Manning, Walter Payton and Brett Favre?
Mississippi has.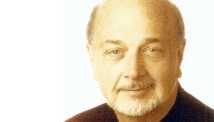 Mike Downey
And which state has given us countless thrills, championships galore and some of the most famous teams in the history of American sport?
Mississippi hasn't.
But that is about to change. In fact, it probably already has changed. If you check out college football's latest national rankings, the No. 1 team in the entire United States is, to the shock of many, Mississippi State. Close on its heels at No. 3 is, almost as unexpectedly, the University of Mississippi, better known to y'all as "Ole Miss."
Mississippians are burning with football fever. A state without a franchise in pro basketball, baseball, football and hockey, a second fiddler to the Dixieland bands of Alabama, Georgia, Florida and Louisiana in college football for quite a while, Mississippi is making up for lost time in 2014.
OK, not everybody from the Magnolia State is overjoyed about this -- there must be at least 10 or 20 folks down there who don't give a hoot. Otherwise, the campus towns of Starkville and Oxford are experiencing a rare kind of double-your-pleasure euphoria, and alumni (or just plain old football followers) from Gulfport to Jackson are busting with pride over America's hottest teams.
Is this temporary? A midseason night's dream? Could be.
The season's only half done, after all. And Mississippi State's Bulldogs still have strong opponents on the schedule, like those always dangerous Alabama Crimson Tide. Mississippi's Rebels, meanwhile, must still get past opponents like the Auburn Tigers and upset-minded opponents like the Presbyterian Blue Hose.
And to top it all? Somebody's going to emerge victorious in what very well might become the most talked about battle in this state since the 1863 (at Vicksburg, for those of you wondering) -- hang onto your helmets for Mississippi State vs. Ole Miss on November 29.
If you've been missing how this Mississippi madness came to pass, let us catch you up:
Mississippi State, unranked, unnoticed by a whole mess of Northerners and Westerners in spite of bowl-game victories in 2010, 2011 and 2013, began this season by defeating Southern Mississippi 49-10, Alabama-Birmingham 47-34, South Alabama 35-3, LSU 34-29, Texas A&M 48-31 and, this past weekend, Auburn 38-23.
As a result, Coach Dan Mullen's squad has made an unprecedented rise in the Associated Press poll's rankings -- and is believed to be college football's first team to go from unranked to No. 1 in just six weeks. Mississippi State received 45 first-place votes to leapfrog Florida State, which got just 12.
Ole Miss, meanwhile, claimed three first-place votes for itself and is ranked No. 3.
So far, Coach Hugh Freeze's guys have knocked off Boise State 35-13, Vanderbilt 41-3, Louisiana-Lafayette 56-15, Memphis 24-3, Alabama 23-17 and, this past weekend, Texas A&M 35-20. It's proof positive that, to quote former Crimson Tide running back Forrest Gump, life really is a box of chocolates -- you really don't know what you're going to get.
Few saw this coming.
In the grand old Oktibbeha County town of Starkville, population 23,888, the teams of Mississippi State are loyally supported and loved. But the football team there has barely been a blip on the national radar since a 1940 one went 10-0-1. For as long as football has been there, the Bulldogs have lost more games than they have won.
In the charming, brainy community of Oxford, population 20,865, the teams of Ole Miss are followed and revered. But not since the glory years of 1959, 1960 and 1962 -- three straight Sugar Bowl triumphs -- have the Rebels truly generated a nationwide gridiron sizzle.
The name of Mississippi State's quarterback, Dak Prescott, did not roll off many tongues in Heisman Trophy preliminary discussions. Now, almost no one out there in NCAA Land is asking "Who's Dak?"
After all, Prescott's impressive play, along with the rushing of Josh Robinson and receiving of De'Runnya Wilson, Jameon Lewis and Fred Brown, took this school from Never Heard of 'Em status to the exalted Team People Are Talking About.
Ole Miss has a fine QB of its own, Bo Wallace, with a running game led by Jaylen Walton and the memorably named I'Tavius Mathers. If anyone expected a letdown when big, bad 'Bama came to town, a hard-earned 23-17 win over the Crimson Tide resulted in the Rebels' faithful storming the field and ripping down the goal posts. That impromptu act of celebration cost the school $50,000 in a fine from the Southeastern Conference, one that seemed well worth paying to many of those fans.
Hey, why not?
Mississippians must get tired of the constant attention given a Super Bowl or World Series or Stanley Cup or some other event from the wide world of sports, never having a horse in those races. It's nice to be in play. College football is cool, and hundreds of thousands there are true to his or her school.
Again, the season's only half-done. But most of Mississippi won't miss a minute of the next half.
Read CNNOpinion's new Flipboard magazine
Follow us on Twitter @CNNOpinion.
Join us on Facebook.com/CNNOpinion.