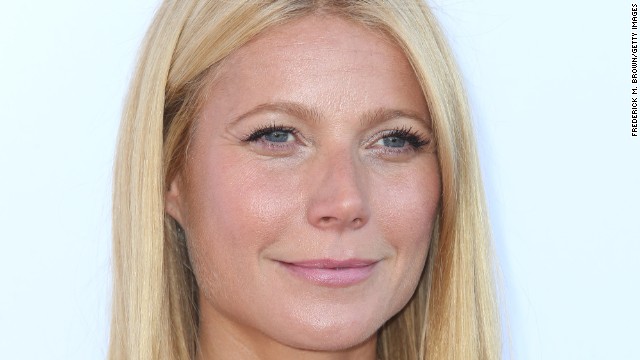 On a California trip, President Obama attended a Democratic National Committee fundraiser at the home of actress Gwyneth Paltrow. The president is actively raising money for Democrats ahead of the November midterm elections.
Director Spike Lee hosted a fundraiser for Obama's reelection campaign in January 2012. In this photo, he is seen greeting Obama after Obama spoke at the 20th anniversary National Action Network Gala in 2011.
Actor George Clooney has hosted multiple fundraisers for Obama's presidential campaigns, including events in Switzerland. In this 2006 photo, he's joined then-Senator Obama in discussing the situation in the Darfur region of Sudan.
Actress Anne Hathaway co-hosted an August 2012 fundraiser for Obama's reelection effort with Hollywood producer Harvey Weinstein at his beachfront estate in Westport, Connecticut.
Musician Marc Anthony held a fundraiser for Obama in Miami in the summer of 2012. In this photo, he's performing for a sound check during the final day of the Democratic National Convention that year in Charlotte, North Carolina.
Actress Eva Longoria has been one of Obama's biggest supporters. She helped bundle hundreds of thousands of dollars for Obama and served as a top surrogate. Here she's speaking to the audience at the Democratic National Convention in Charlotte, North Carolina, in September 2012.
Actor Morgan Freeman donated $1 million to a pro-Obama super PAC in 2012.
Singer and actress Beyoncé Knowles and her rapper husband Jay-Z hosted an event for Obama's 2012 campaign at Jay-Z's 40/40 Club in Manhattan. The Obamas have referred to the celebrity couple as friends, and Beyoncé was selected to sing the national anthem at Obama's second inauguration.
Vogue editor Anna Wintour hosted Obama at a fundraiser in June for the DNC. It was one of several events she's held with the president over the years. She was considered one of Obama's top bundlers in the 2012 election. After he won reelection she was rumored to be in line for an ambassadorship.
Ryan Murphy -- creator of "Glee," "Nip/Tuck," and "American Horror Story" -- hosted a fundraiser for Obama's 2012 campaign at his Hollywood home. Spotted in attendance were actresses Julia Roberts, Reese Witherspoon and Jane Lynch.
Actress Sarah Jessica Parker co-hosted a fundraiser with Anna Wintour for Obama's fundraiser in 2012.
Obama headlined a 2010 fundraiser for congressional Democrats, hosted by Steven Spielberg and Barbra Streisand. In this photo from May of this year, Obama accepts the USC Shoah Foundation's Ambassadors for Humanity Award from Spielberg.
As one of Obama's top fundraisers, producer Harvey Weinstein has hosted multiple fundraising events over the years, including one with Anna Wintour.
Comedian/commentator Bill Maher donated $1 million a pro-Obama super PAC in 2012.
Tom Hanks reads a historical text at the We Are One concert, one of the events of President-elect Barack Obama's inauguration celebrations, at the Lincoln Memorial in Washington, on January 18, 2009.
Obama's celebrity fundraising friends
Obama's celebrity fundraising friends
Obama's celebrity fundraising friends
Obama's celebrity fundraising friends
Obama's celebrity fundraising friends
Obama's celebrity fundraising friends
Obama's celebrity fundraising friends
Obama's celebrity fundraising friends
Obama's celebrity fundraising friends
Obama's celebrity fundraising friends
Obama's celebrity fundraising friends
Obama's celebrity fundraising friends
Obama's celebrity fundraising friends
Obama's celebrity fundraising friends
Obama's celebrity fundraising friends