STORY HIGHLIGHTS
Steve Israel: Middle class worries about money, equal pay, crumbling infrastructure
He says GOP has not shown these are its priorities; party instead attacks Obama
He says Boehner's Congress will be remembered for shutting down government in 2013
Israel: Democrats running in 2014 will focus on the real priorities of the middle class
Editor's note: U.S. Rep. Steve Israel is chairman of the Democratic Congressional Campaign Committee and represents New York's 3rd Congressional District. You can follow him on Twitter @IsraelDCCC. The opinions expressed in this commentary are solely those of the author.
(CNN) -- Across America, middle-class families are wondering how they'll send their kids to college, pay their mortgages and still manage to save enough for retirement. Women across America face an uphill climb in the workplace, as they continue to earn less than men.
We still sit in traffic on congested roads built decades ago, and then drive on run-down roads and crumbling bridges. These are among the problems our elected leaders are expected to address. These are the issues voters want us to focus on.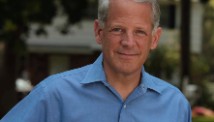 Rep. Steve Israel
But those are not the issues that the American people will remember as the priorities of John Boehner and the 113th Congress.
Instead, House Republicans have been focused on anything but strengthening the middle class. Under Boehner as speaker, they have hopscotched from issue to issue, not to govern, but in the hopes of finding the silver bullet to motivate their base to elect them -- because they know that they will lose on one crucial issue: the economy.
Boehner and leading Republicans have said over and over that this election is about: the IRS, the Affordable Care Act, Benghazi, immigration -- and the list goes on.
The headlines alone tell the story:
• 11/18/13: Obamacare Mess Defines GOP 2014 Campaign Strategy (The Fiscal Times)
• 1/31/14: Republicans turn up IRS rhetoric as elections loom (Politico)
• 3/21/14: Republicans Double Down on Obamacare for 2014 (Time)
• 5/08/14: House GOP pursue Benghazi inquiry going into midterm campaigns (PBS)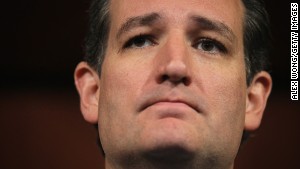 Could Cruz prompt another shutdown?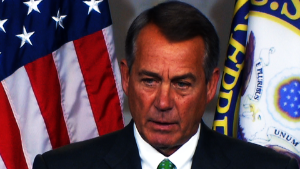 Boehner willing to recall Congress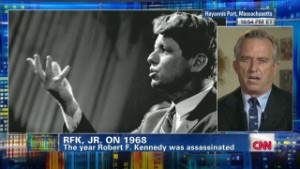 RFK Jr: 'Not policy, but politics'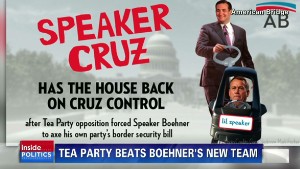 Boehner, Cruz & 'governing by stunt'
• 5/27/14: House Vote on Former I.R.S Official Signals Element of GOP Election Strategy (New York Times)
• 8/24/14: Republicans Shift Focus To Immigration As Leading Election Issue (Huffington Post)
• 9/23/14: Republicans think the Islamic State is their winning issue (Washington Post)
But there is one constant that the American will remember about the 113th Congress: John Boehner and the tea party shut down our government.
That shutdown, a year ago this week, eventually cost our economy $24 billion and hurt millions of people across the country. And while Americans were sent home from work, were denied health care treatment, and, in the case of veterans, had their benefits delayed, Republican members of Congress kept getting paid on time and didn't even need to take a break from going to the taxpayer-funded congressional gym.
Across the country, Americans have already started casting votes for the 114th Congress. Those voters now have the chance to decide whether they support candidates who put special interests ahead of working moms. They can decide whether they want leaders who think women should be able to make their own choices about their health care.
Voters will be casting their ballots knowing which candidate will have their back and which one will have the back of special interests. And they will remember the standout moment from this Congress: that House Republicans, who could not work together with other lawmakers on solutions, went for a shutdown instead.
In the 114th Congress, House Democrats will continue our focus on the Middle Class Jumpstart agenda, a plan built on the pillars of investing in infrastructure, making college more affordable and ensuring equal pay for equal work.
Ask a Democrat what this election is about. He or she will tell you it's about strengthening the economy for America's middle class -- exactly what voters want.
Read CNNOpinion's new Flipboard magazine.
Follow us on Twitter @CNNOpinion.
Join us on Facebook.com/CNNOpinion.