STORY HIGHLIGHTS
Mike Downey: KC Royals win do-or-die game in first playoff appearance since '85
Victory comes after a pulverizing Monday night football win for Kansas City Chiefs
Downey says the free-spending Royals stopped spending during playoff drought
After years of embarrassment, Kansas City fans have something to cheer about
Editor's note: Mike Downey is a former columnist for the Los Angeles Times and Chicago Tribune who contributes frequently to CNN. The opinions expressed in this commentary are his.
(CNN) -- Let me bring you up to date in Kansas City:
The home football team pulverized the New England Patriots on national television Monday night, its crowd making so much noise, quarterback Tom Brady of the visitors must have felt his eardrums were about to explode.
As for the home baseball team -- uh, well, if you think Kansas City's football crowd was loud on Monday, you should've heard the crowd with K.C.-at-the-bat on Tuesday.
Here's what happened, in case you missed it. I fear you MIGHT have missed it, because: (1.) This was a Kansas City Royals baseball game, which doesn't normally attract a whole lot of TV viewers outside our fine states of Missouri and Kansas, and (2.) The score was 7-3 in favor of the Oakland Athletics in the eighth inning, so perhaps by then you had changed your TV channel to CNN or some other fine network.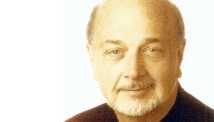 Mike Downey
Anyhow, doom and gloom seemed imminent for the really overdue Royals, who had finally made it to the Major League Baseball playoffs for the first time since way back in 1985. I felt disappointment and wasn't sure why. I have nothing against Oakland, a first-rate baseball team and town that hasn't won a World Series since way back in 1989. I am not anti-A's. I just felt lousy for those true-blue, Royal-loyal, long-suffering Kansas Citians.
Ahh, but then:
Lorenzo Cain hit a single to make the score 7-4. Billy Butler singled to make it 7-5. Eric Hosmer hustled home on a wild pitch to make it 7-6. As you might imagine -- like I say, in case you weren't watching -- K.C.'s crowd went as wild as that pitch.
In the ninth inning, Nori Aoki of the Royals hit a ball to deep right field. It enabled a bubbly Jarrod Dyson to race excitedly from third base and make the score 7-up.
In the 12th inning, after giving up a run and again looking as done as a flame-broiled steak, K.C. cooked up a masterpiece.
Salvador Perez, a 24-year-old catcher from Valencia, Venezuela, came up with a walk-off single for an unlikely 9-8 Kansas City victory. It touched off a celebration -- if not in Venezuela -- that definitely had people dancing in the streets from Dodge City to Topeka to Independence to Branson.
It was one of those sappy, happy endings that reminded you of how enjoyable baseball can be. Because it's always so much better when everything's on the line, when it's not just a Tuesday night in May or June but a genuine, nerve-racking, no-tomorrow-if-you-lose October game that looks completely lost before being magnificently won.
Like a lot of Americans living far, far away from our heroes of the hour, I wouldn't know Salvador Perez or Nori Aoki or Lorenzo Cain if any of them walked into this room right now to bring me an autographed ball. I now find myself, overnight, appreciative of them, of all those kool K.C. kids, for treating us to this majestic Royal engagement.
When they play the Los Angeles Angels next in these American League playoffs, their names will be as familiar in my household as those of Albert Pujols, Mike Trout and Josh Hamilton of the Anaheim gang, each decidedly more famous in Baseball, USA.
Thirty years ago (I being a seriously old dude), I flew to Kansas City for a league championship series. The names of those Royals were not household ones -- Darryl Motley, Steve Balboni, Don Slaught -- but it was a pretty solid ball club. It had above-average pitching and a third baseman, George Brett, in his prime and on his way to the Hall of Fame.
Loss, loss, loss: three strikes and the 1984 Royals were out, eliminated by the Detroit Tigers in a best-of-five series in the blink of an eye.
But baseball was on the upswing in Kansas City. A year later, hopelessly behind to the Toronto Blue Jays in the ALCS and again to the St. Louis Cardinals in the World Series, the relentless Royals became kings of the baseball world. They stayed alive with a thrilling ninth-inning rally for a 2-1 win in Game 6, then took Game 7 of the 1985 World Series by clobbering the Cards 11-0.
Kansas City partied, baby!
Then never did again.
No more championships. No more October playoffs, even. Combine that with no Super Bowls in the 1980s, '90s or 21st century from the Chiefs, no pro hockey or basketball, plus the added rub of watching the fans of that other Missouri baseball team (St. Louis) cheering and high-fiving and watching strutting Clydesdales year after year. Everything was definitely NOT up-to-date in Kansas City, which apparently had gone as far as it could go.
Things looked bleak. As dark as when the local team was known as the Kansas City Athletics in the late 1950s and carpetbagger ownership began looking for a way to move it to the West Coast before the Brooklyn Dodgers or New York Giants could beat them to it. As bad as when K.C. kept trading top players like Roger Maris and Clete Boyer to those damn Yankees for practically nothing in return. As maddening as when owner Charlie O. Finley did move the whole shebang to Oakland in 1968, leaving Kansas City temporarily without a team.
Lawmakers led by Sen. Stuart Symington pressured baseball into giving K.C. a replacement team, pronto. Thus were born the Royals, whose first game on April 8, 1969, was a victory in 12 innings.
Not as awesome a 12-inning victory as Tuesday night's, but a nice win nonetheless.
It was the dawn of a new era of Kansas City ball, one of powder-blue road uniforms instead of garish green-and-gold ones, one of division championships from 1976-78 and a World Series appearance in 1980. A lot of impressive players came along, Frank White, Willie Wilson, Bud Black, Bret Saberhagen -- the mighty Bo Jackson wore the Royal blue for a while.
Everything dried up. Free-spending owners turned into penny-pinchers. Valuable properties like Johnny Damon, Carlos Beltran and Zack Greinke played, but never stayed. Embarrassing records piled up, 64-97 one year, 62-100 another, a gruesome 56-106 season in 2005.
Would the poor Royals never be flush again?
Well, while fans elsewhere were distracted by Derek Jeter's long goodbye in New York, or by the Baltimore Orioles' rise, or by the Texas Rangers' fall, or on the successes of the affluent Los Angeles teams and the comparatively picayune Pittsburgh one, a heartwarming story was developing in the heartland.
Kansas City was hanging in there, holding its own against the rich Tigers and Yankees and Red Sox and all those other big-budget operations.
Tuesday night's triumph in the American League playoff opener turned more than a few Americans into brand new Royal backers, you can bet on that. Baseball fans coast-to-coast woke up Wednesday morning buzzing about Kansas City, something that doesn't happen very often.
"When's the next Royals game?" somebody out there must be asking right about now.
Thursday night in Anaheim is the answer, at 9:07 ET, 6:07 PT, and that'll be 8:07 in Kansas City, for all of you there ready to make some more noise.
(Note: An earlier version of this article gave an incorrect age for Salvador Perez.)
Read CNNOpinion's new Flipboard magazine
Follow us on Twitter @CNNOpinion.
Join us on Facebook.com/CNNOpinion.