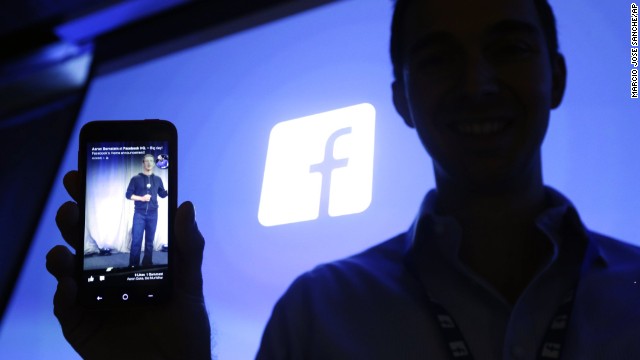 Facebook, started by Harvard dropout Mark Zuckerberg 10 years ago, has over 1 billion monthly active users.
On Twitter, which has over 270 million monthly active users, celebrities like Katy Perry have a huge fan base.
Photo-sharing app Instagram has many users who take selfies. Britain's Queen Elizabeth is seen in this selfie taken by Jayde Taylor, an Australian field hockey player. She posted in on Twitter: "Ahhh The Queen photo-bombed our selfie!!"
LinkedIn is a site where people can connect professionally and build business networks. President Barack Obama spoke about work and jobs at a LinkedIn town hall meeting at the Computer History Museum in Mountain View, California, on September 26, 2011.
Google launched its social network, Google+, in 2011.
80%
of its users are women.
Pinterest is a visual site where users can "pin" photos they like.
The White House has a page on Tumblr, a blogging platform that encourages sharing. Here, President Obama is seen with Tumblr founder and CEO David Karp doing a "fist bump" at a forum.
Flickr is an online sharing community for amateur and professional photographers.
Well-known social networks
Well-known social networks
Well-known social networks
Well-known social networks
Well-known social networks
Well-known social networks
Well-known social networks
Well-known social networks
STORY HIGHLIGHTS
Ello is a new social network that promises no ads or selling of personal data
Jeff Yang: This "anti-Facebook" platform is attracting attention and the curious
He says many people are dissatisfied with what the social powers-that-be have to offer
Yang: Ello is likely to be consigned to an exclusive niche if it doesn't want to scale big
Editor's note: Jeff Yang is a columnist for The Wall Street Journal Online and can be heard frequently on radio as a contributor to shows such as PRI's "The Takeaway" and WNYC's "The Brian Lehrer Show." He is the author of "I Am Jackie Chan: My Life in Action" and editor of the graphic novel anthologies "Secret Identities" and "Shattered." The opinions expressed in this commentary are solely those of the author.
(CNN) -- You may have seen mentions of the mysterious new social network Ello pop up in feeds on the social networks you actually belong to such as Facebook and Twitter -- usually followed by a casual but plaintive request to join it.
Well, I've been to Ello and back, and if you haven't managed to snag an invite, you'll be relieved to know you're not missing much. At least not yet.
The site, founded by hipster toy designer and entrepreneur Paul Budnitz, has been dubbed the "anti-Facebook" by technology pundits, both for its stark, aggressively monochromatic aesthetic and for its policies. Ello promises no ads, no selling of data, no requirement that users register under their real names and no restrictions against obscene or pornographic content.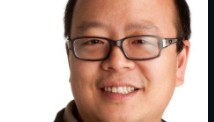 Jeff Yang
Unfortunately for Ello, the list of Facebook contrasts doesn't end there. Facebook is a bustling scrum, its virtual boulevards crowded with content and conversation. Ello is more like a gallery, austere and empty and a little bit chilly. There are things to look at, but if there are discussions taking place they're happening in hushed tones in remote corners.
Facebook can be personalized with a plethora of features and apps. Too many, actually. The carnival-style come-ons to install this or that game or social widget your friends happen to be addicted to are one of the annoying things about the service. But Ello's customization options are basically nil. You can change your pictures, sort of (there's no way to resize images on the site itself, so unless you have access to image manipulation software or your camera naturally snaps photos at 340 x 340, your page will look like mine — with a banner focused on my forehead and an avatar that's the random upper-left corner of a picture in which my face isn't even visible).
This lack of flexibility is on purpose. Budnitz says that ad-free Ello intends to make money by selling users access to options and features. How much will members shell out to make their profile backgrounds blue? Ello intends to find out.
All of this doesn't mean Ello should be dismissed out of hand. To the contrary, Ello is a wakeup call to Facebook and Twitter, and a sign of hope for fast-rising upstarts Pinterest and Snapchat.
Hundreds of thousands, maybe millions of users, are dissatisfied or disgruntled with what the social powers-that-be have to offer. And they're willing to at least try something new, especially if that "new" is positioned as elusive and enigmatic, with invites as rare as Willy Wonka's golden tickets.
So the lead dogs will be motivated to listen more closely to the complaints of their constituents, while the hungry hounds will be encouraged to double down on offering appealing alternatives. This is good news for those of us who increasingly see social networks as primary platforms for us to keep a finger on the pulse of what's buzzing and to stay in contact with casual acquaintances and remote loved ones.
That's because the biggest social networks have evolved into social utilities, with all the reach, scale and reliability that that implies.
Ello consciously scoffs at that notion. It's designed to be boutique rather than mass. It's built with idiosyncratic and rather pretentious sensibilities in mind, emphasizing creation rather than sharing -- one of its signature features is that the "provenance" of anything posted to the site can always be followed back to its source, to divide innovators from follow-ons.
And it's already had to shut down twice, once because it was receiving too many join requests (they're up to 38,000 signups per hour) and once because it was subject to a hostile denial of service attack.
That adds up to a site that, if it survives, is likely to be consigned to a very exclusive niche. That doesn't seem to give Budnitz and his co-founders pause at all. "We own 84 percent of the company, so we can do whatever the hell we want," he's boasted, adding that running a site "at this scale" is "not very hard."
If you're keeping score, these two boasts -- "it's all about us" and "nothing could possibly go wrong"-- are two of the biggest pitfalls in the early-startup universe. As viewers of "The Social Network" might recall, Mark Zuckerberg made similar claims in the early days of Facebook, and survived only because the social network world was new, the competition was dumb and the consumer landscape was still innocent.
Let's see how long the love affair between Ello and its self-consciously jaded and cynical audience lasts. And snarky developers: If anyone's interested in building the anti-anti-Facebook. I've already registered the domain names "buhbye.co" and "ellno.co" just in case.
Read CNNOpinion's new Flipboard magazine
Follow us on Twitter @CNNOpinion.
Join us on Facebook.com/CNNOpinion.