'Laguna Beach' turns 10
updated 11:49 AM EDT, Sun September 28, 2014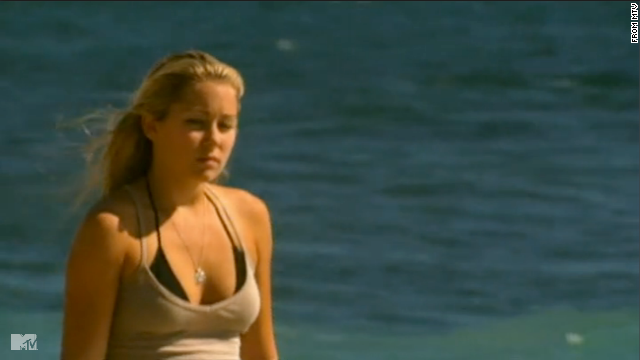 It's been 10 years since "Laguna Beach: The Real Orange County" premiered on MTV. Since then Lauren Conrad, the narrator of the popular reality show, went on to star in the spinoff "The Hills" and has since broken into the fashion business with her own clothing lines, become a best-selling author and wed former singer-songwriter William Tell. Let's catch up with the rest of the cast:
Stephen Colletti quickly became the male heartthrob of the show and part of a love triangle between Conrad and Kristin Cavallari. He later picked up a reoccurring role on "One Tree Hill" and has had other small roles here and there.
Kristin Cavallari was a romantic rival of Conrad's for Colletti's affections, and like Conrad, went on to star in "The Hills." Cavallari is now married to Chicago Bears quarterback Jay Cutler and the mother of two.
Lo Bosworth was Conrad's best friend and went on to become co-founder of Revelry House, a party décor service. She also runs a lifestyle website, "The Low Down," and recently served as a bridesmaid in Conrad's wedding.
Trey Phillips was the show's resident advocate and worked hard on organizing a charity fashion show. He later took his passion for fashion to the big leagues in New York City, working as an associate designer for Vera Wang.
Talan Torriero was one of the younger ones on the show. He has since taken his talents to TMG Digital, where he is a creative producer.
Laguna Beach
Laguna Beach
Laguna Beach
Laguna Beach
Laguna Beach
Laguna Beach
Laguna Beach
Laguna Beach
Laguna Beach
STORY HIGHLIGHTS
The series first aired September 28, 2004
Some of the cast members have found major success
Stephen Colletti recently posted a pic of some of the cast
(CNN) -- It seems like just yesterday Lauren and Kristin were competing for Stephen.
It's officially been a decade since MTV launched "Laguna Beach: The Real Orange County," a reality show that followed the lives of a group of students from Laguna Beach High School.
The original cast quickly gained attention as they shared their stories of teenage love, drama and friendship during their final years of high school. While the original cast didn't stay on the full three seasons after the September 28, 2004, premiere, the show spun off "The Hills" and some of the crew has gone on to be pretty successful.
Cast member Stephen Colletti recently posted a group photo of him and some of the male cast member of the series with the caption: "From wine coolers to fine wine, a work in progress... 2004-->2014.