STORY HIGHLIGHTS
We may be at tipping point in global battle against climate change, argues Darren Walker
Deforestation is responsible for 15% of global carbon emissions, Walker says
Walker: World loses 32 million acres of forests every year
Editor's note: Darren Walker is president of the Ford Foundation. The views expressed are his own.
(CNN) -- Across the globe, political and economic leaders have come under increasing pressure to live up to their words on climate change. And, on the eve of the U.N. Climate Summit taking place in New York, it seems we might even be at a tipping point in the global battle against climate change.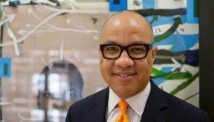 After all, new technology is revealing the impact of our daily consumption on the climate, and influential leaders in the public, private and nonprofit sectors are finding common ground, coming up with innovative solutions to address the most egregious drivers of climate change. But if the world is truly serious about changing the path we are on, it would do well to recognize an area where dramatic advances are already within reach -- on deforestation.
Deforestation is responsible for 15% of global carbon emissions, but if we move quickly, we could start now to slow global warming, quickly and cost effectively, while buying vital time for the other solutions that leaders are seeking.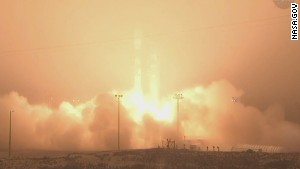 Satellite launch to study climate change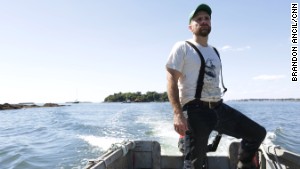 Farming in an ocean under threat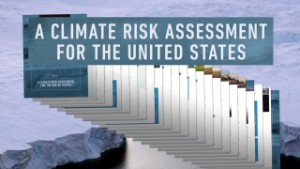 Rubin & Paulson on climate change report
We lose 32 million acres of forests every year, the equivalent of almost three soccer fields of forest every three seconds. Why? A recent study blames palm oil, paper and other agricultural commodities for more than half of the world's tropical forest loss. Much of this clearing is done illegally, adding more carbon pollution to the atmosphere than all of the world's transportation and often destroying the lives and livelihoods of indigenous communities who call these forests home.
One problem is that palm oil has found its way into many of the products in our supermarkets -- from ice cream and fries to shampoo and soap, and 90% of this palm oil comes from Southeast Asia, where tropical forests are being razed to the ground on a huge scale to make way for oil palm plantations. The result has been years of deadly and seemingly intractable conflict among companies, local communities and governments.
But something remarkable happened this past year. Stirred by growing consumer demand for change and unprecedented new commitments to sustainability, companies whose business represents well over half the globally traded volume of palm oil have pledged to source their products without cutting down forests. Amongst the highest profile of these companies is the Asian trading giant Wilmar International, once described by Newsweek as having the worst environmental record of any Fortune 500 company.
Since Wilmar made its sustainability commitment in December 2013, Hershey's, Kellogg's, Mars, General Mills, Colgate-Palmolive, Cargill, Proctor & Gamble and Johnson&Johnson have all followed suit.
Just as important, progress in one sector has helped to pave the way for progress in others. Once unthinkable partnerships are taking shape, building new bridges among actors and institutions that once viewed each other with nothing but skepticism and distrust. Put simply, the chance for the world to significantly slow deforestation has never been greater.
But success hangs in the balance and realizing this potential will require immediate action. Science shows us that failure to take concrete steps will endanger human health and food supplies, while allowing tropical forests to disappear.
For companies, now is the time to build on significant accomplishments by moving beyond pledges. This can be done first by tracing where the palm oil, paper, wood, soy, beef and leather in their goods comes from; and then by contractually obligating their sellers to guarantee the products supplied are indeed "free" from deforestation and conflict. Those who take these steps will surely be rewarded by more and more consumers.
Governments can also step up to the plate by putting in place clear rights over land and forests. Hundreds of conflicts arise as forests are cleared, many of them violent, affecting the indigenous peoples and other communities who live there. A recent study suggests such disruptions have cost the mining and extractive industry alone more than $2 billion a year.
Indigenous peoples and local communities will need to continue to build political and technical capacity to defend their rights to forest and land as part of the climate solution. According to another peer-reviewed report, where governments recognize, protect and support indigenous peoples and community rights, those communities do a better job at reducing deforestation than other public or private entities. That's why indigenous people, who, today, have legal rights to about one eighth of the world's tropical forests, are committing to protect the much larger areas they hold under customary rights but which are not yet legally recognized by governments.
As civil society organizations, we too have work to do. We shouldn't be afraid to work with odd bedfellows in the worlds of politics and business, even while safeguarding our independence, as finding the solutions to complex problems like climate change will be beyond the scope of each of us alone.
Amid a growing sense of fatigue and frustration over the world's ability to confront its climate challenges, the progress we are making in slowing deforestation stands as a powerful and pragmatic example of what can be done. But we're only halfway there, and leaders gathering at the Climate Summit must do all they can to ensure that we can deliver on this promise.