'Cosby Show': Our 10 favorite moments
updated 1:09 PM EDT, Wed September 24, 2014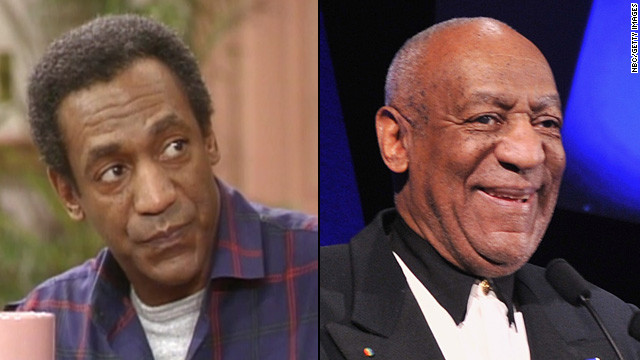 After playing Cliff Huxtable on "The Cosby Show," Bill Cosby starred in "The Cosby Mysteries," "Cosby" and hosted "Kids Say the Darnedest Things" on top of starring in a number of films. Now, one of America's favorite TV dads and comedians is returning to TV with a new family sitcom. See what the rest of the "Cosby Show" cast has been up to:
We've missed having Tempestt Bledsoe in our living rooms since she played "The Cosby Show's" Vanessa Huxtable. We had her back temporarily in 2012 with NBC's short-lived "Guys With Kids," on which the actress played a working, no-nonsense mom like her former TV mother Clair Huxtable.
When Malcolm-Jamal Warner's run as Theo Huxtable ended, the actor lent his voice to the popular educational cartoon "The Magic School Bus." He's starred in series including "Malcolm & Eddie," "Jeremiah" and "Listen Up," and released two albums. In recent years, he's popped up everywhere from "The Michael J. Fox Show" to TNT's "Closer" spinoff, "Major Crimes."
Lisa Bonet appeared in "Enemy of the State," "High Fidelity" and "Biker Boyz" after her turn as Denise Huxtable. She'll next appear in the drama "Road to Paloma" with husband Jason Momoa. Bonet and her daughter with Lenny Kravitz, Zoë, have appeared in "It's Kind of a Funny Story" and "X-Men: First Class."
Sabrina Le Beauf had roles in "Star Trek: The Next Generation," "Cosby" and the animated series "Fatherhood" after playing Sondra Huxtable on the NBC series. In 2009, she played Leila in the thriller "The Stalker Within."
In 1986, at just 6 years old, Keshia Knight Pulliam received an Emmy nomination for outstanding supporting actress for her role as Rudy Huxtable. She appeared in 2005's "Beauty Shop" and "The Gospel," as well as 2009's "Madea Goes to Jail." She played Miranda on Tyler Perry's "House of Payne" and competed on reality shows like "Celebrity Fear Factor" and "The Mole."
Joseph C. Phillips appeared on "The District" and "General Hospital" after playing Martin, Olivia's dad and Denise's husband. Phillips, who has guest-starred on "The Secret Life of the American Teenager," most recently appeared in Chris Stokes' "Boogie Town."
Olivia is just one of Raven-Symoné's many cheek-pinching roles. She appeared in "The Little Rascals," on "Hangin' with Mr. Cooper," in two "Doctor Dolittle" films and the TV movie "Zenon" before starring in "That's So Raven." She later headlined the short-lived "State of Georgia" and played Deloris Van Cartier in "Sister Act" on Broadway.
Since playing Sondra's husband Elvin, Geoffrey Owens has guest-starred on series like "The Secret Life of the American Teenager" and "It's Always Sunny in Philadelphia." Owens now teaches an acting class at New York City's HB Studio and recently appeared on Broadway with Orlando Bloom in a production of "Romeo and Juliet."
Erika Alexander traded in Pam Tucker for Maxine Shaw when she started work on "Living Single" in 1993. After the show's five seasons, Alexander appeared on "Judging Amy," "Street Time" and "In Plain Sight." She most recently guest-starred on "Low Winter Sun" and "Last Man Standing."
Earle Hyman has appeared on "All My Children," "Cosby" and "Twice in a Lifetime" since playing Cliff's dad Russell on "The Cosby Show."
Clarice Taylor, who played Cliff's mom Anna, appeared in "Sommersby" and "Smoke" after the series went off the air in 1992. Taylor died in 2011 at 93.
'The Cosby Show': Where are they now?
Tempestt Bledsoe
Phylicia Rashad
Malcolm-Jamal Warner
Lisa Bonet
Sabrina Le Beauf
Keshia Knight Pulliam
Joseph C. Phillips
Raven-Symoné
Geoffrey Owens
Erika Alexander
Earle Hyman
Clarice Taylor
STORY HIGHLIGHTS
"The Cosby Show" premiered 30 years ago
There are several memorable moments from the eight-season series
One favorite scene includes a guest appearance by Stevie Wonder
(CNN) -- It's hard to believe that "The Cosby Show" premiered 30 years ago this month.
For eight seasons, beginning in 1984 and ending in 1992, the Huxtables made us laugh and love them all the more for the wonderful family life they portrayed.
Here are 10 of the show's moments that we just can't forget:
1. 'Night Time Is the Right Time'
No "Cosby Show" list is complete without this family performance, which featured the Huxtables lip-syncing the Ray Charles hit. Keshia Knight Pulliam stole our hearts as little Rudy Huxtable in this scene.
2. The wanna-be Gordon Gartrelle shirt
Gordon Gartrelle was actually a producer on "The Cosby Show," but for one episode his name was used as the designer whose fashion Huxtable son Theo wanted to replicate. His sister Denise tried -- with unfortunate results.
3. 'Hey Mon'
Poor Dr. Huxtable. He just wanted to get some rest after a long shift at the hospital when he met Denise's reggae-loving date. It was hilarious.
4. The Wonder of it all
Four words for you: "Jamming on the one." The family got a lesson in sampling from superstar Stevie Wonder as mom Clair sang.
5. Regular people
Theo tries to justify his bad grades with the kind of logic only a teen can muster. Dad Cliff very quickly destroys his argument and uses his classic line: "I am your father. I brought you in this world and I'll take you out!"
6. Big fun with The Wretched
We almost felt bad for Vanessa after she snuck off with some friends to a concert in Baltimore and then had to deal with the wrath of her mother.
7. Clair's rant
This time, it was Elvin, Sondra's boyfriend and eventual husband, who suffered a tongue-lashing from his future mother-in-law as she set him straight on the mechanics of the sexes.
8. Theo's earring
When Theo tried to prove his independence by getting an earring, he was left with an infected earlobe and punishment from his dad.
9. Get your dance on
A pair of Cliff's friends show the younger generation how to really get down.
10. The gift of Olivia
Rudy wasn't the only super cute tyke on "The Cosby Show." Raven-Symone joined in later seasons as Denise's stepdaughter Olivia. Watching her try to convince Cliff to tell her where her birthday present was hidden was adorable.
What was your favorite moment from the show? Let us know in the comments below.
30 years later, the Cosby sweater still rules
Bill Cosby: The influence continues