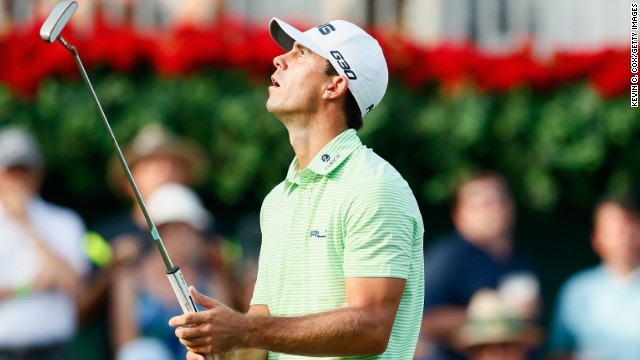 Billy Horschel has a lot on his mind -- he's trying to win the biggest financial prize in golf, while his wife is due to give birth.
The American is a man in a hurry. He had to rush to the restroom at the end of last week's BMW Championship, which he won, and will fly home to Florida if his wife goes into labor during the Tour Championship in Atlanta.
However, Horschel does not want to be told while he is on the course at East Lake. After round one, he was tied for the lead with friend Chris Kirk, one of his main rivals for the $10 million FedEx Cup prize.
Kirk went into the fourth and final playoff event in Atlanta on top of the standings, with Horschel second. They are among five players who can secure the jackpot by winning the $1.44 million Tour Championship on Sunday, no matter what anyone else does.
Bubba Watson, another of the FedEx top five, was tied for third after Thursday's opening round. The Masters champion was one shot behind Kirk and Horschel after carding three-under-par 67.
World No. 1 Rory McIlroy is also in contention. Fourth in the standings, he needs to win -- and was tied for 11th after an opening 69.
Hunter Mahan, the last of the leading quintet, was way off the pace after a seven-bogey 74 left him tied for 27th in the 29-man field.
Tour Championship: Round one
Tour Championship: Round one
Tour Championship: Round one
Tour Championship: Round one
Tour Championship: Round one
Tour Championship: Round one
Tour Championship: Round one
STORY HIGHLIGHTS
Billy Horschel shares lead with Chris Kirk after round one of Tour Championship
Horschel's wife is due to give birth to their first child this month
Golfer is in contention to win the $10 million FedEx Cup prize
He says he will keep playing if his wife goes into labor during tournament
Follow us at @WorldSportCNN and like us on Facebook
(CNN) -- It's a big dilemma: Be with your wife for the birth of your first child, or stay at work with the hope of an $11 million payday.
For golfer Billy Horschel, it's a no-brainer.
"There wasn't much discussion. I brought up the question, she said: 'You're staying.' "
Horschel is one of five players who can claim the $10 million jackpot for topping the PGA Tour's FedEx Cup playoff series by winning the $1.44 million Tour Championship finale in Atlanta.
The 27-year-old made the best possible start Thursday as he tied for the first-round lead with longtime friend Chris Kirk, who heads the FedEx standings from second-placed Horschel.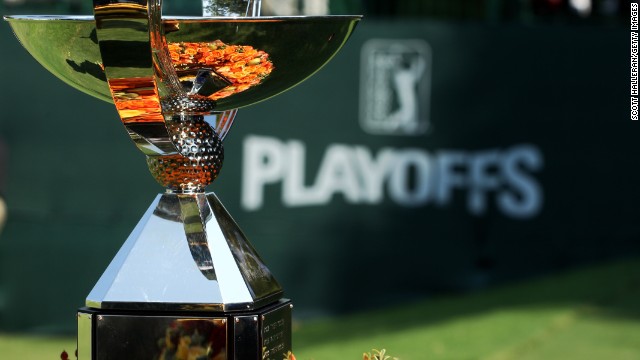 A cool $10 million is on offer for the winner of the PGA Tour's FedEx Cup this week, with only the top five golfers in the playoffs' rankings in control of their own destiny.
Chris Kirk leads the pack, having won the Deutsche Bank Championship, the second of the four playoff events. The 29-year-old also claimed January's McGladrey Classic and was runner-up at the Sony Open later that month.
Billy Horschel follows in second place, and goes into the Tour Championship finale in hot form after triumphing at last week's BMW Championship last week -- the second title of his PGA Tour career. The 27-year-old American was joint-second the week before at the Deutsche Bank Championship.
Third-placed Bubba Watson, who claimed his second U.S. Masters title in three years back in April, is back in form after a recent slump -- the American was second behind Horschel at Cherry Hills.
Fourth-placed Rory McIlroy has had a summer to remember, with the world No. 1 winning major titles at the British Open and U.S. PGA Championship, as well as triumphing at the WGC-Bridgestone Invitational, in the space of a month. His best finish in the three playoff events so far is a tie for fifth place two weeks ago.
The last of the quintet is Hunter Mahan, who claimed the first of the FedEx playoff titles last month with his victory at The Barclays. Along with a seventh placing at the PGA Championship, it earned him a captain's wild-card pick for the U.S. Ryder Cup team.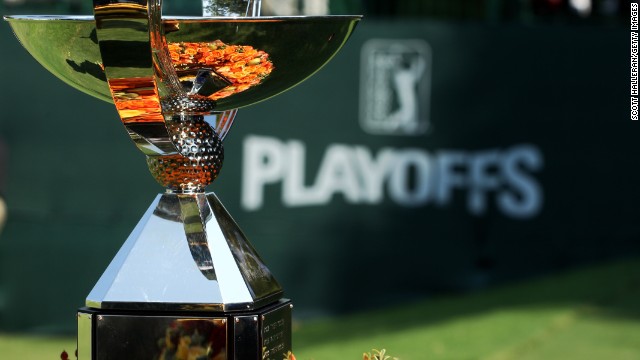 The hunt for golf's biggest reward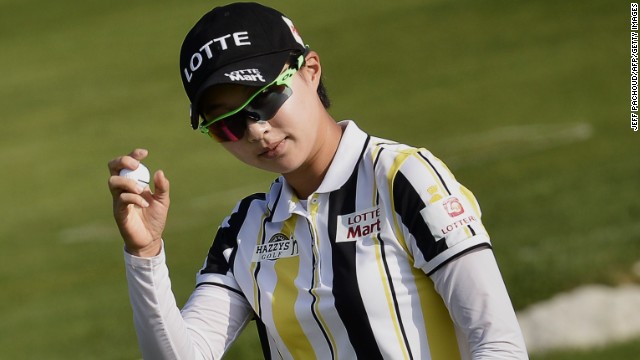 South Korea's Hyo Joo Kim shot a record low major championship round of 61 at the 2014 Evian Championship.
The fifth and final major tournament of the women's golf season is held this week in France, where Suzann Pettersen is defending her Evian Championship title. The Norwegian is in hot form, having finished in the top seven in her last five tournaments, including a tie for second at the British Open.
The tournament was founded in 1994 -- originally named the Evian Masters -- but did not became the LPGA's fifth major until 2013, the same year it changed its title. It now has a prize purse of $3.25 million, second only behind the $4 million U.S. Open.
The Evian Resort Golf Club's course, located in Evian-les-Bains, is considered to be one of the most beautiful in Europe, boasting stunning views over both Lake Geneva and the Alps.
It is one of the oldest courses in France. The Evian mineral water company bought a farm and land in 1904, before building a nine-hole golf course -- extended to 18 in 1922 -- with a view of the newly-renovated five-star Hotel Royal.
As well as offering views of Lake Geneva and the Alps, the Evian course, which is perched at a height of 500 meters, also overlooks the Swiss city of Lausanne.
It was completely re-landscaped between 1988 and 1990, while it was extended in 2003. In 2013, the course underwent a full renovation -- the biggest transformation in its history -- in preparation for the Evian Championship's bow as a major.
World No. 1 Stacy Lewis will fancy her chances of victory this weekend. The American has racked up three wins as well as three top-10 placings in majors on the LPGA Tour this season.
Third-ranked New Zealander Lydia Ko will be hoping to go one better than last year after finishing second, two shots behind Pettersen. Ko's preparation has been far from ideal, though, with the 17-year-old having had to undergo surgery on a wrist injury at the start of the month.
World No. 2 Inbee Park will be looking for the sixth major of her career this week. The South Korean racked up an impressive three major wins last year, and could still end 2014 with two to her name, having already claimed the LPGA Championship last month.
There are two prizes up for grabs this week as the first winner of the Rolex Annika Major Award will be decided on Sunday, honoring the player with the best record in the five majors this season. In order to take home the trophy, a player must have won at least one of those majors.
U.S. Open champion Michelle Wie leads the standings ahead of Park and Kraft Nabisco champion Lexi Thompson. However Wie endured a difficult time Thursday after being forced to quit after just 13 holes.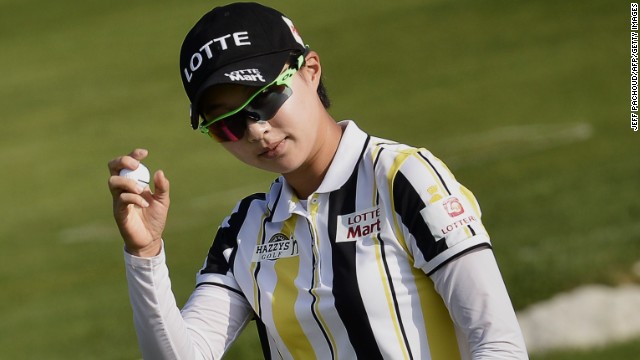 Evian Championship: Stunning beauty and big bucks
Horschel won last week's BMW Championship and was joint runner-up in the second of the four playoff events, so his hopes are high that he can secure his family's financial future this weekend.
"My wife is totally on board," he told the PGA Tour website after his four-under-par 66. "She's a golfer. She understands what it all means. I've probably got the greatest wife out here."
Their daughter, to be named Skylar Lillian, is due on September 27 but could arrive earlier.
Horschel said if his wife Brittany does go into labor in the next few days, he doesn't want to be told until he completes his round.
Then, with a private jet standing by, he will make the one-hour flight back to Florida.
Because of the tournament's restricted 29-man field -- there would usually be around 150 players for the first two rounds of a regular PGA Tour event before the halfway cut -- he will have time to get back to resume playing the next day.
"I won't find out on the course, because my focus may be taken away from the task at hand," Horschel said. "But after the round's over with, I will be flying home, spend a few hours and then flying back later that day or the next morning before the round of golf.
"Having a chance to win $10 million and our first child on the way -- it's pretty amazing."
Last year, Hunter Mahan -- who carded 74 Thursday to be well off the pace -- withdrew from the Canadian Open while he was leading to be at the birth of his first child.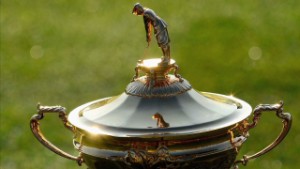 Ryder Cup teams prepare for a tough battle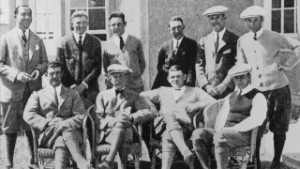 How the Ryder Cup rivalry began at Gleneagles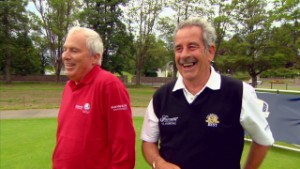 What does it take to win the Ryder Cup?
"Hunter did a great thing last year pulling out," Horschel said. "But I would think if he was in my position with winning, having a chance to win, roughly $10 million more, if you had the Tour Championship winner's check and everything, I think it would be maybe a no-brainer to stay put and keep playing and go home in between rounds."
Read: Tour Championship leaderboard
Impending fatherhood is only adding to the excitement for Horschel, who partnered the comparatively calm Kirk in the final group to go out Thursday. They have known each other since playing at rival schools and progressing through the amateur ranks.
"He looks like he's a Fred Couples walking slow and nothing affects him," Horschel says of the 29-year-old Georgia native.
"And I think I walk slow, but as I've seen on the coverage last week, it looks like I'm sprinting around the greens and the golf course ... The emotional level is a little bit different."
They were one shot clear of another four players tied for third: Masters champion Bubba Watson, fellow Americans Jim Furyk and Patrick Reed, plus Australian Jason Day.
World No. 1 Rory McIlroy -- who like Kirk, Horschel, Watson and Mahan can secure the bumper jackpot with victory Sunday no matter where any other player finishes -- was tied for 11th on 69 with Adam Scott, Sergio Garcia and Ryan Palmer.
If none of the top five win, then the permutations get complicated, but it's possible for any player in the entire field to claim the $10 million with victory.
Read: $10M fast track to retirement?
Read: Pro golfer hit on head by ball
Read: Korean sets record major score