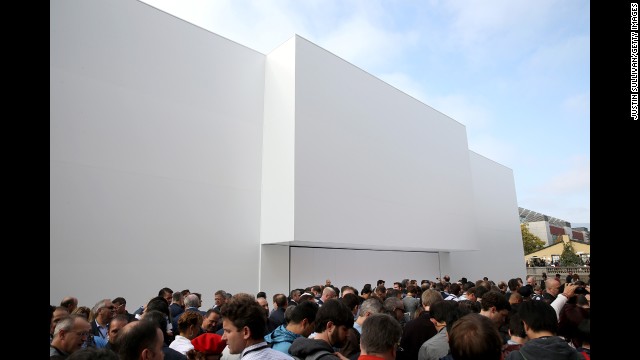 A crowd stands outside of the Flint Center for the Performing Arts ahead of the
Apple keynote address
Tuesday, September 9, at De Anza College in Cupertino, California.
Phil Schiller, Apple's senior vice president of worldwide marketing, announces new iPhones at the event: the iPhone 6 and the iPhone 6 Plus.
Schiller talks about the new iPhones. The iPhones have curved edges and bigger screens that measure 4.7 inches and 5.5 inches, up from just four inches on the iPhone 5S.
Apple CEO Tim Cook sets up an announcement with the famous saying popularized by his predecessor, Steve Jobs.
Cook discusses the Apple Watch, the company's first wearable device.
Apple said it will sell three versions of the Apple Watch, including a sports model and an 18-carat gold model called the "Apple Watch Edition." The Apple Watch also comes in two sizes, one slightly smaller than the other.
In addition to telling time, the Apple Watch features a magnetic charger, health and fitness apps, and a crown that controls zoom and scrolling with a twist.
Cook speaks during the special event. Apple also unveiled a new mobile payments platform called ApplePay, which works with the new iPhones and the Apple Watch.
Apple unveils new iPhones, watch
Apple unveils new iPhones, watch
Apple unveils new iPhones, watch
Apple unveils new iPhones, watch
Apple unveils new iPhones, watch
Apple unveils new iPhones, watch
Apple unveils new iPhones, watch
Apple unveils new iPhones, watch
STORY HIGHLIGHTS
Apple unveiled the long-awaited Apple Watch
Jeff Yang: Does Apple's foray into wearables mean people are ready for them?
He says even though wearables are buzzy, consumers haven't flocked to them in droves
Yang: Apple, with its focus on design, may have found a way to start the wearables revolution
Editor's note: Jeff Yang is a columnist for The Wall Street Journal Online and can be heard frequently on radio as a contributor to shows such as PRI's "The Takeaway" and WNYC's "The Brian Lehrer Show." He is the author of "I Am Jackie Chan: My Life in Action" and editor of the graphic novel anthologies "Secret Identities" and "Shattered." The opinions expressed in this commentary are solely those of the author.
(CNN) -- If you haven't been under a rock the past 24 hours (and if you have been, you have other things to worry about), you know that a certain Cupertino-based fruit company has finally unveiled its entry into the smartwatch sweepstakes, and, as expected from the house that the late Steve Jobs built, the new Apple Watch is a bushel of insanely geektastic features wrapped up in a sleek and eminently gorgeous package.
You can get the scoop on what it actually does (and whether you should drop your hard-earned $349 "to start" on it) elsewhere.
The question I'm interested in is whether Apple's long-awaited arrival in the buzzy wearables category finally means that people -- regular people, that is, not pixel-pushing pundits and Tesla-driving tech titans -- are ready to wear them.
The fact is, while wearables have generated a lot of attention, they're being used a lot less than the fanfare might suggest.
According to the NPD Group and Strategy Analytics, only about 14 million fitness bands and activity trackers and about 2 million smartwatches were sold globally over the 12 months ending this past March. (Everything else -- Google Glass, cloud cameras, digital jewelry, wi-fi socks, connected underwear -- basically represents a rounding error.) Compare that with the number of smartphones sold around the world: 964 million. That's the difference between a niche product and an emerging necessity.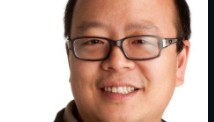 Jeff Yang
Now, there are pretty good reasons why people have so far failed to adopt wearables in droves.
The first is that this first generation of devices have been, in the larger scheme of things, pretty useless. Or single use, at most: Fitness trackers may be invaluable for dedicated dieters and exercise junkies, but most people don't have room in their personal digital portfolios for another device that does nothing but count steps and calories.
It's one more thing to update, charge, sync and misplace. (I had a Fitbit when it first came out -- accent on the "had." It's currently counting turbulence jolts on a plane somewhere between here and Shanghai.)
Hands-on with the new Apple Watch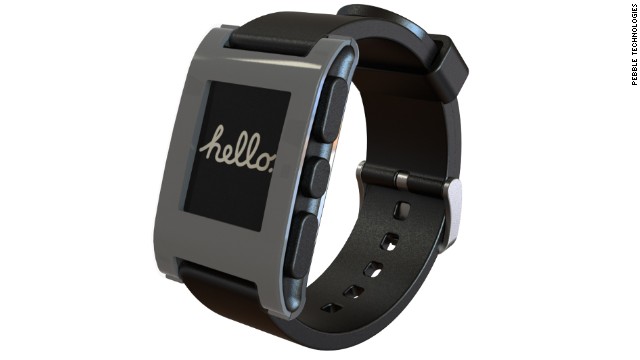 The Pebble Watch first gained attention by pulling in more than $10 million on Kickstarter. Pebble connects to an iPhone or Android phone via Bluetooth and has a growing selection of its own apps.
Unveiled by TomTom in 2013, the new Nike+ Sportwatch colors have been chosen to match Nike's apparel and shoe ranges. Features include an extra-large display, a graphical training partner and a one-button control. Colors include black/anthracite, anthracite/blue glow and volt green.
The Italian-made aluminum "I'm Watch," announced at the 2013 Consumer Electronics Show, sells for $249. It comes in seven colors and runs the Droid 2 operating system. It connects to Android smartphones using Bluetooth.
A full-color touch screen device, the $130 Sony SmartWatch only syncs with Android devices. When paired with a phone over Bluetooth, it can receive notifications for email, texts, social networks and calendars.
The Motoactv smartwatch is marketed as a fitness tracker. It acts as a heart-rate monitor and pedometer, has GPS and an MP3 player. There are also a number of off-the-wrist mount options, including a handlebar strap, armband and chest strap.
The MetaWatch has a retro-looking, black-and-white screen, but it can connect to newer iPhones in addition to Android devices. It is also a water-resistant sports watch that tracks pace and distance. The watch starts at $179 and is available with various colored bands or in black or white leather.
J.K. Shin, head of Samsung Mobile Communications, presents the Samsung Galaxy Gear in Berlin in 2013. Six months later, a second-generation watch featured a new operating system and more processing power.
The Samsung Gear S, the company's third-generation smartwatch, made an advance many users, and reluctant nonusers, had been clamoring for. It has 3G connectivity and can be used without tethering it to a smartphone. Unveiled August 27, it is scheduled to ship in October, with no price yet announced.
The long-rumored "iWatch" from Apple could take the same approach, or, like others, require a connection with a smartphone. Health and fitness apps are expected to be front and center on the new device.
Apple's products have already been used as de facto smartwatches. The iPod nano's small, square touchscreen was a natural fit for the wrist. Spotting the potential to turn the iPod into a watch face, companies such as Lunatik make kits that included mounts and slick straps.
Apple is expected to roll out its entry in the field this week. Could it look like this concept design?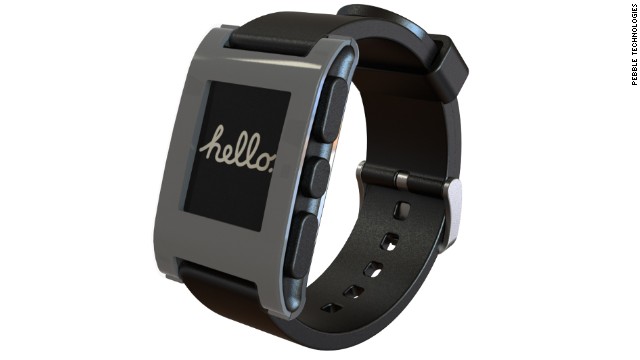 Photos: A brief history of smartwatches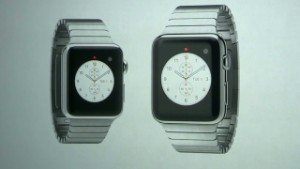 See the new Apple Watch in 60 seconds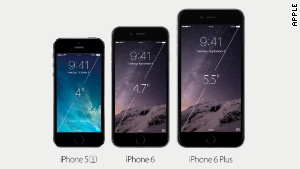 Apple unveils new phones and watch
But the second and most critical reason is that technology needs to reflect demand, not supply. Are consumers actually hungry for what you're cooking?
If they aren't, your smart [insert device category here] is an interesting idea, not a product. It's an answer looking for a question. And it is designed to make nerd fanboys and technology columnists wet their pants, not to change the way ordinary people live.
Every game-changing innovation, from the horseless carriage to the first cell phone to streaming video on Netflix, is one that fulfills a fundamental need so well that it's hard to imagine what it was like before that innovation arrived.
Of course, you often don't realize this until well after the innovation in question has been released.
Apple's original iPhone, with its featureless oblong form factor and touchscreen-based UI, was derided as an expensive, keyboardless toy. The iPad was dismissed as an oversized iPhone with a feminine-hygiene inspired name. Both of these ended up completely reinventing their categories and earning Apple billions.
The Apple Watch, meanwhile, received a standing ovation when it was unveiled Tuesday as the "One More Thing" behind Apple's new supersized iPhone 6, and has been generating a near-universal stream of acclaim from the digerati ever since.
People across my social network have been focusing their lust on different aspects of the device -- from its fashion-focused interchangeable bands to its ability to serve as a wave-and-enter key for rooms at Starwood hotels, to perhaps the weirdest feature it offers: Its ability to send a real-time pulsing display of your heartbeat to any contact on your paired iPhone. (At the very least, that's going to change the face of action cinema.)
Which may answer my original question: While other companies are trying to figure out how to respond to need, Apple, more so than any other company, has figured out how to create it.
Just now, my mom called me to ask if I thought she needed an Apple Watch, to go along with her new iPhone 5c. If you needed an indicator as to whether the wearable revolution is finally here, that's as good as any.
Read CNNOpinion's new Flipboard magazine
Follow us on Twitter @CNNOpinion.
Join us on Facebook.com/CNNOpinion.